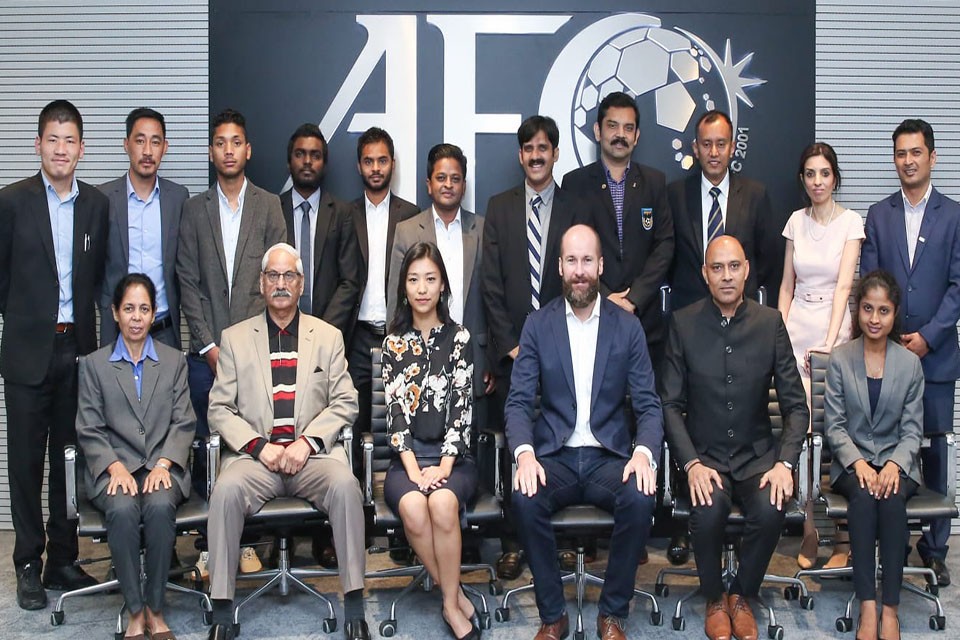 The AFC organised the first ever AFC South Zone Media & Communications workshop event in KL, Malaysia in participation with the UEFA Assist Programme.
All seven MAs were represented, and the participants played an active role throughout the two days, especially at the practical session which kicked off day 2 of the workshop. Media relations, operations and content creation were covered through press conference and mixed zone simulations where the participants could try their hand at interviewing and acting as AFC or team media officers.
The importance of planning was highlighted throughout, and the first session of the workshop concentrated on how to create a communications strategy and why having one was vital.
Other topics covered included campaign marketing, national team branding and digital content creation. The participants discussed the "tone of voice" that should be used by the federation when communicating with their fans, as well as with other stakeholder groups.
Media Marketing Officer Sonam Peldon and Head of Media Marketing and International Relationships Phuntsho Wangdi presented the digital content strategy of the Bhutan Football Federation, including the staffing and equipment required to implement it.
Fan engagement was another topic which was underlined throughout the two days, and with the growing importance of social media, addressing fans directly is now the most effective way to spread football to new audiences.
Roma Khanna, Director of Special Projects & Infrastructure at the All India Football Federation, shared learnings from the FIFA U-17 World Cup India 2017 with the participants and emphasised fan engagement in the success of the tournament.
The opportunities and challenges faced by the MAs in the South Zone were discussed, with the size of the population in countries such as India, Pakistan and Bangladesh representing a clear advantage for growing the fan base.
However, in some of the MAs football is not the most popular sport, and the participants were given ideas and communications tools to address this issue in creative ways and through cross promotion with other sports.