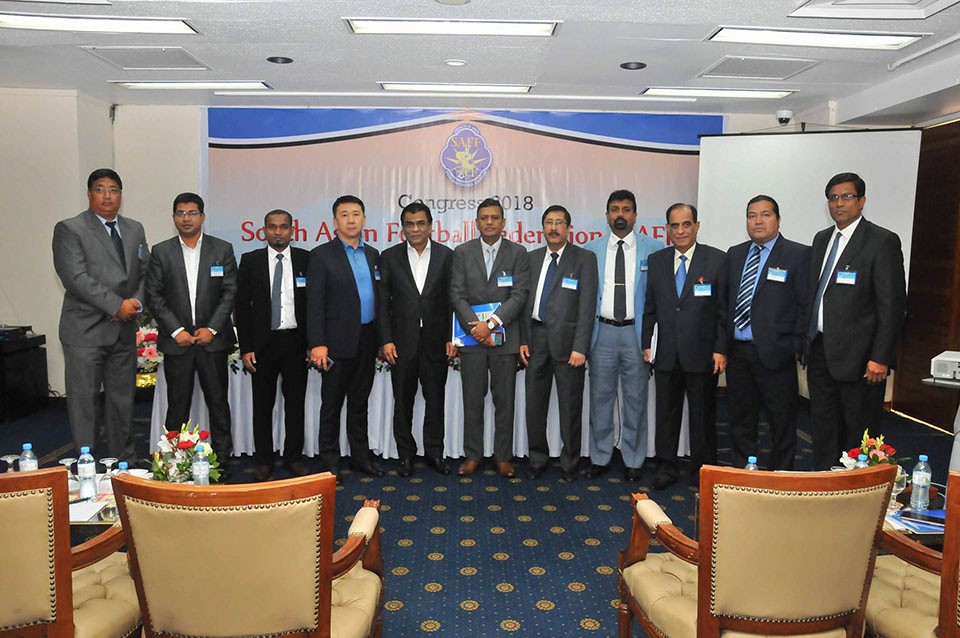 Bangladesh football federation president Kazi Salahuddin has been re-elected the president of South Asian Football Federation.
The exco meeting held on Wednesday in Dhaka re-elected him the president.
ANFA VP Mani Kunwar has been elected as VP.
Elected New Committee of SAFF 2018 :
President : Kazi Md. Salahuddin (Bangladesh).
Vice President: Syed Khadim Ali Shah (Pakistan), Anura De Silva (Srilanka), Mani Kunwar (Nepal).
Treasurer:Uygen Wangchuk (Bhutan)
Members : 7 Country Members