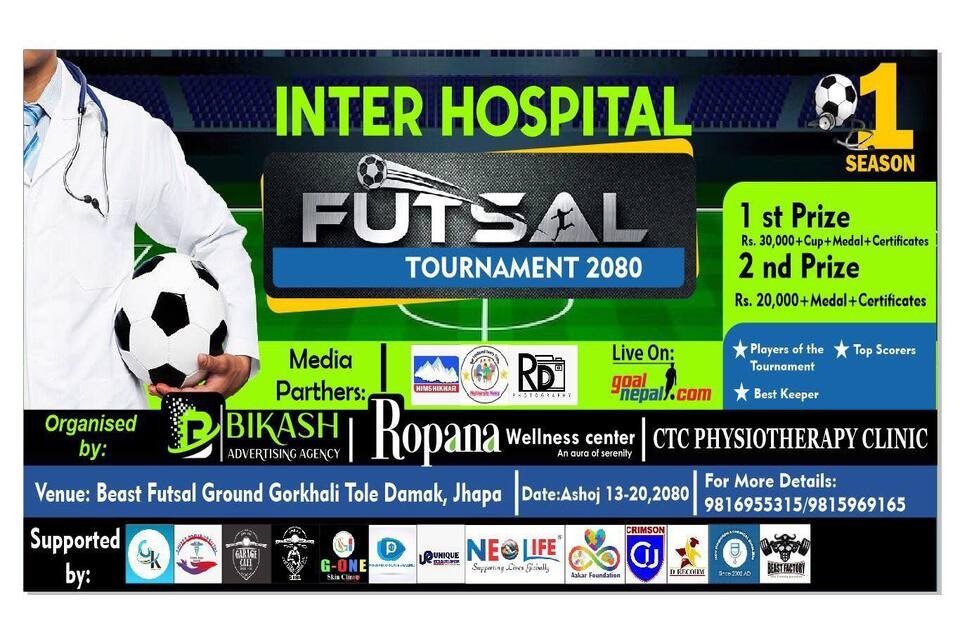 The Beast Futsal Ground in Gorkhali Tole is abuzz with sporting fervor as the Koshi province Inter-Hospital Futsal Tournament 2080 unfolds from Ashoj 12 to 20.

This spirited competition is proudly presented by Bikash Advertising Agency, Ropana Wellness Center, and CTC Physiotherapy Clinic. Teams are in fierce contention for the top prize of NPR 30,000, accompanied by an impressive trophy, medals, and certificates.

The second-place team won't leave empty-handed either, with NPR 20,000, medals, and certificates to their name.

This tournament showcases a unique blend of healthcare professionals and athletes, emphasizing the importance of physical fitness in the medical field.