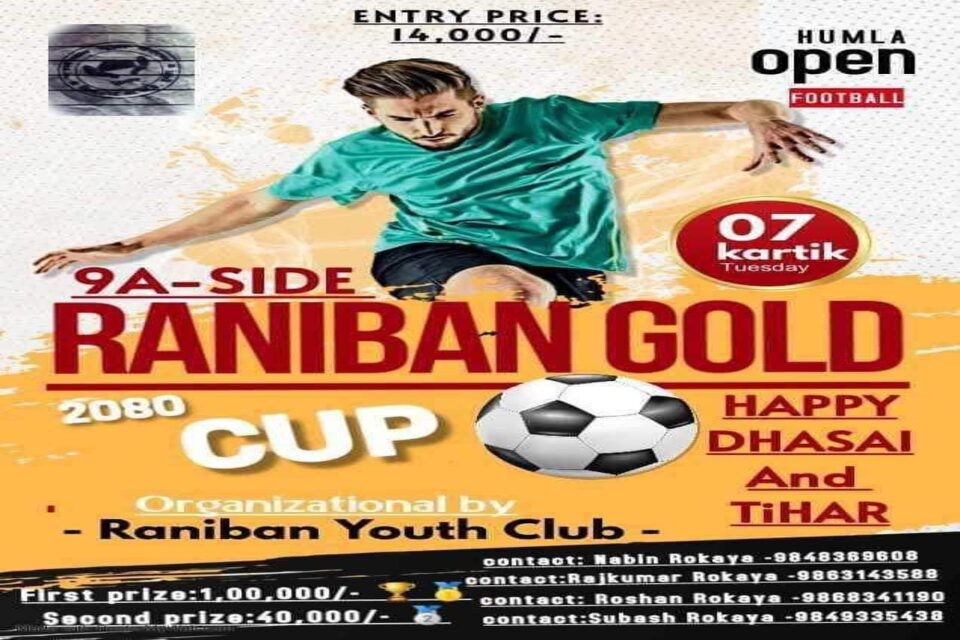 The highly anticipated 9-A-Side Ranibari Gold Cup 2080, organized by the Ranibari Youth Club, is all set to kick off on October 24.

This exciting football tournament promises thrilling matches and showcases the talent of local teams.

In a competition that emphasizes skill and teamwork, the Gold Cup winner will be rewarded with a substantial prize of Rs. 100,000, while the Runner-up will not be left empty-handed, receiving Rs. 40,000.

The Ranibari Youths Club has a rich tradition of promoting football and community spirit, and this tournament is no exception.

Football enthusiasts and supporters alike are invited to come and witness the excitement at the Ranibari Grounds as teams battle it out for the prestigious Ranibari Gold Cup. Stay tuned for updates and don't miss the action-packed matches in this year's Ranibari Gold Cup 2080.