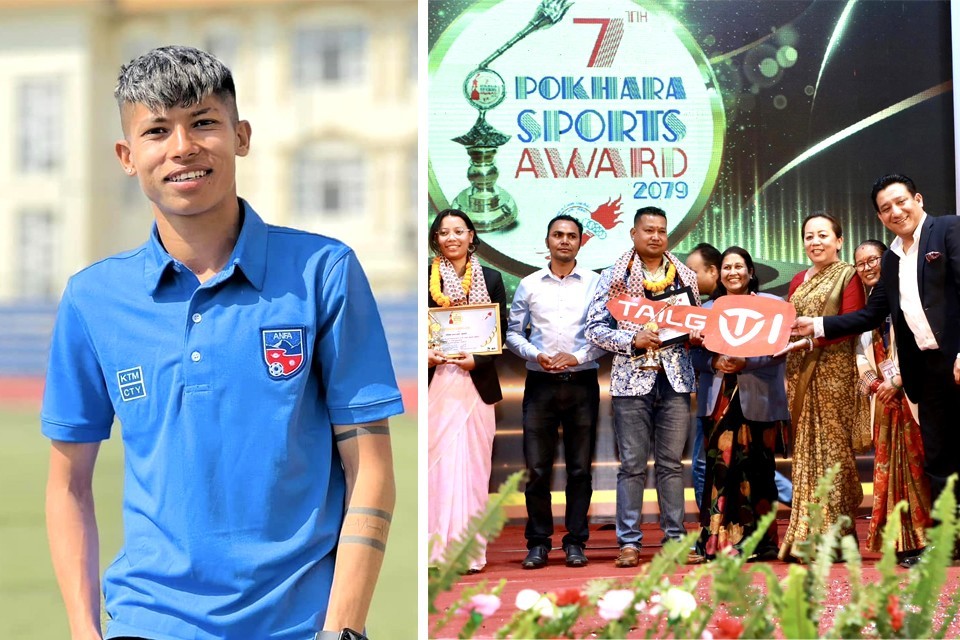 Nepal international forward Sabitra Bhandari has received NSJF Gandaki female player of the year award. Karan KC, a cricket player, received male PoY.

Bhandari couldn't attend the program as she is currently playing Indian women's league in India.

She will receive one electric scooter later.

Gandaki CM Surendra Raj Pandey, NSC member secretary Tanka Lal Ghising, NSJF Gandaki president Dinnath Baral and other guests distributed prizes to the winners.
POKHARA STADIUM - 10% WORK IS STILL LEFT