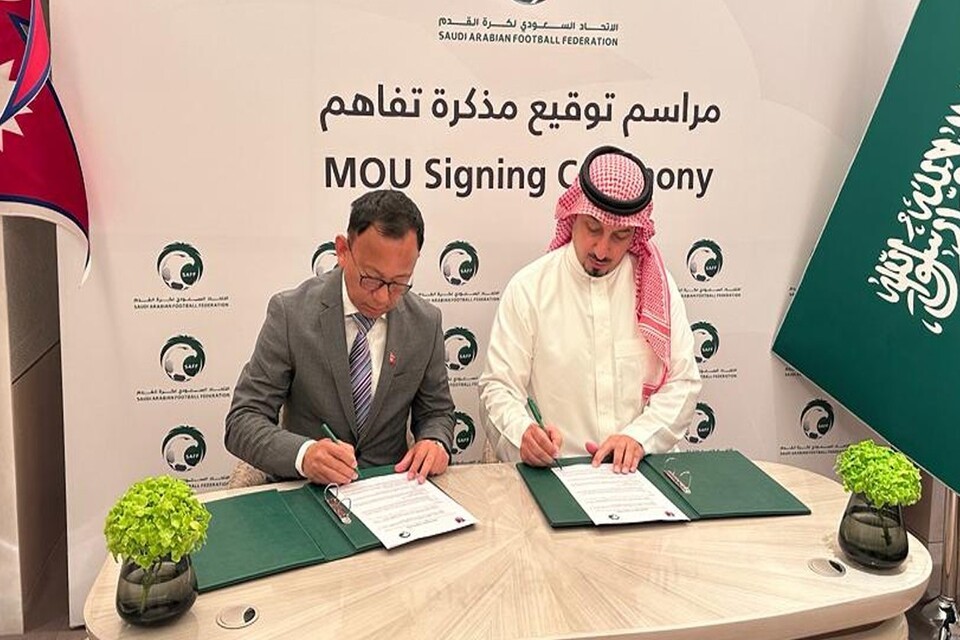 All Nepal Football Association (ANFA) and Saudi Arabia Football Federation (SAFF) have signed a memorandum of understanding to jointly carry out various activities related to football development.
Accorfding to ANFA, ANFA President Pankaj Bikram Nembang and SAFF President Yasser Al Misehal signed in the agreement at the latter's office in Riyadh. The agreement will be valid for a year.
The purpose of the agreement is to set the framework for the collaboration and cooperation in number of areas and to cooperate in developing strong ties between the two football associations for the mutual benefit, promotion, growth and success of football.
The two associations will explore opportunities for women's and men's national team to play friendly matches. The two sides have also agreed to carry out exchange works related to youth development and youth programme. ANFA and SAFF will also explore various coach training programmes and work in tandem regarding the training of coaches, the FA added.
Yasser is also a FIFA Council Member and chairperson of AFC Development Committee. ANFA President Nembang is the Vice Chairperson of the Development Committee.