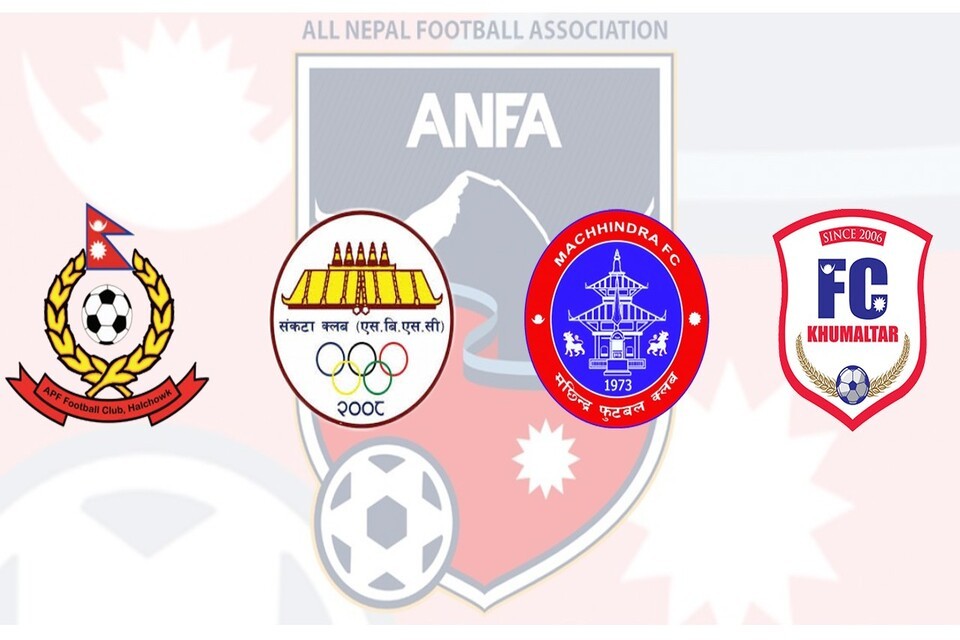 ANFA disciplinary committee has taken action against clubs & APF officials for breaching codes of A Division league.

The FA said they have taken action against Sankata Club, Machhindra Football Club, FC Khumaltar, APF Football Club and officials from APF Football Club for various disciplinary breaches in the ongoing Martyr's Memorial A Division League 2023.
According to FA, the committee fined Sankata Club Rs 10,000 for delaying the start of the match against APF Football Club on April 16 (Match 60). A dispute over goalkeeper jersey had delayed the start of the match by 26 minutes while also affecting the live broadcast. The committee also fined APF Football Club with Rs 5,000 for delaying the second half of the same match by two minutes. APF club official Jibesh Panday had entered onto the pitch resulting to the delayed restart of the match.
The FA added that APF official Panday has also been suspended for eight matches and fined Rs 10,000 for manhandling fourth official Gyan Bahadur Moktan in their match against Machhindra Football Club on April 19 (Match 67). Panday had manhandled the fourth official after the match resulting in the action as per the FIFA Discipline Code Chapter (2), Section (1L) Physical.
The committee also fined FC Khumaltar with Rs 10,000 for vandalizing chairs in the dressing room after their match against Machhindra Football Club on April 11 (Match 51). Khumaltar had lost the match 7-3 against the defending champions at Chyasal Stadium.
Machhindra have also been fined Rs 10,000 for attempting to attack referees after their match against New Road Team on April 15 (Match 58). The match against NRT was drawn 1-1.