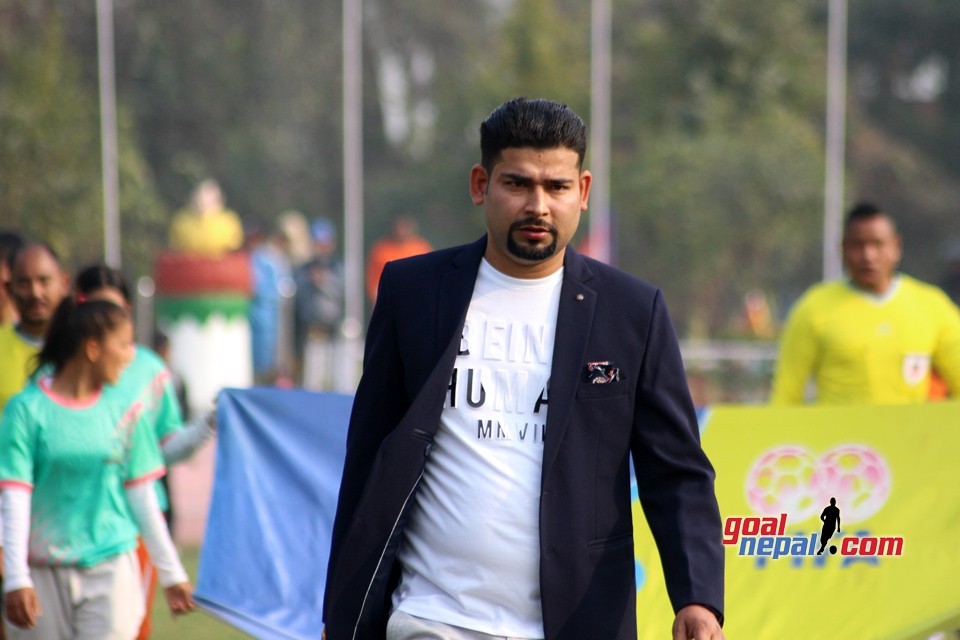 The organizers of 7th Rajarshi Janak Cup told GoalNepal that they want to honor sports loving people of Bagmati municipality by waiving ticket fees.

The famous tournament kicked off on Wednesday. Jawalakhel youth club defeated APF FC 1-0 in the opening match.

Coordinator of Bagmati municipality sports development committee, Sagar Mainali said, "We want to appreciate the sports loving people of this region. We have decided not to set ticket price until semifinal & final matches.

"We want people to enjoy the matches. They can watch the games free till quarterfinal matches", said Mainali.

The tournament is supported by Bagmati municipality, which is very active for the development of sports in the city. It's mayor Bharat Thapa is sports crazy personality.

12 teams are taking part in the event, which has a winning purse of NRs 10 lakh.


6th Rajarshi Janak Cup: Bagmati Vs New Road Team - Match Highlights