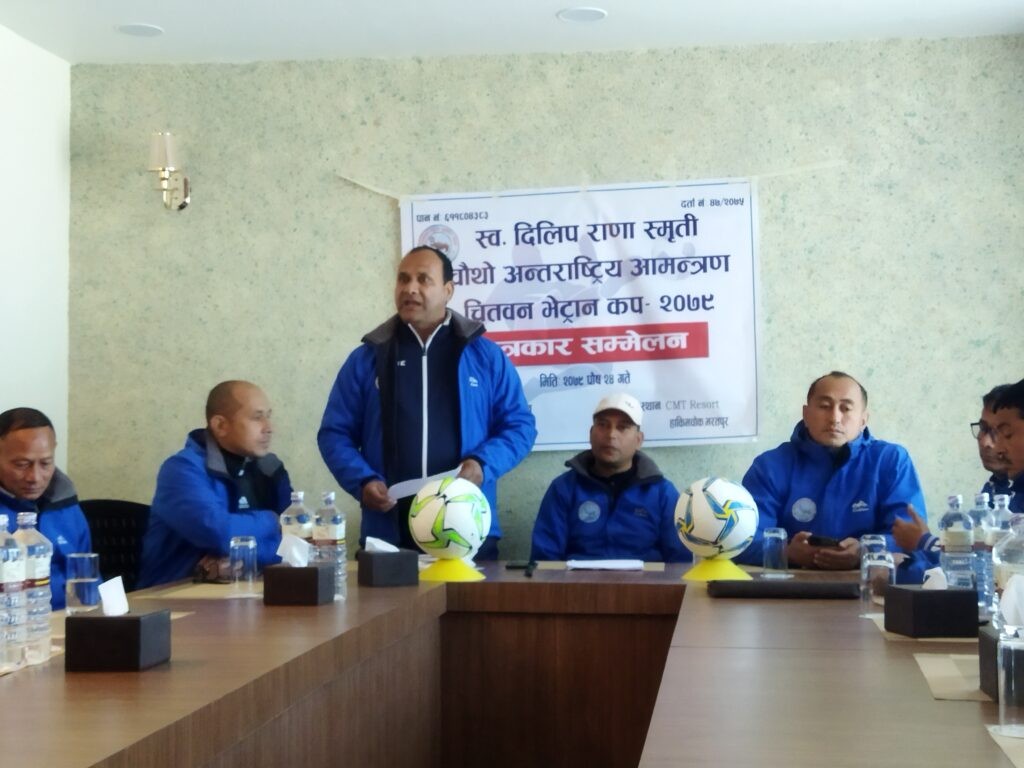 The late Dilip Rana Memorial 4th International Invitational Veterans Cup Football will be held from 28th Magh. The matches of the tournament organized by Chitwan Veteran Football Club will be held at Guest House Chaur, Bharatpur 10 till Falgun 4th. 16 clubs from Nepal and India will participate in the tournament.
In which Chitwan Red and Blue, 12 from Nepal, and each from Dehradun and Kolkata, India will participate. Club president Ravindra Kumar Shrestha informed that the participating teams will be divided into two groups. The winner will receive Rs 151,000, while the runner-up will receive Rs 75,500, said competition coordinator Hari Bhatta.
The best player, the best goalkeeper, the best midfielder, the best defender, the best scorer and the best coach of the tournament will receive five thousand.
The man of the match of each match will receive 1,500. It is estimated that 11 lakhs will be spent to complete the competition. Secretary of the club Bharat Subedi informed that the preparations for the competition have started. Dilip Rana's son Abhinay Rana wished success in the competition.