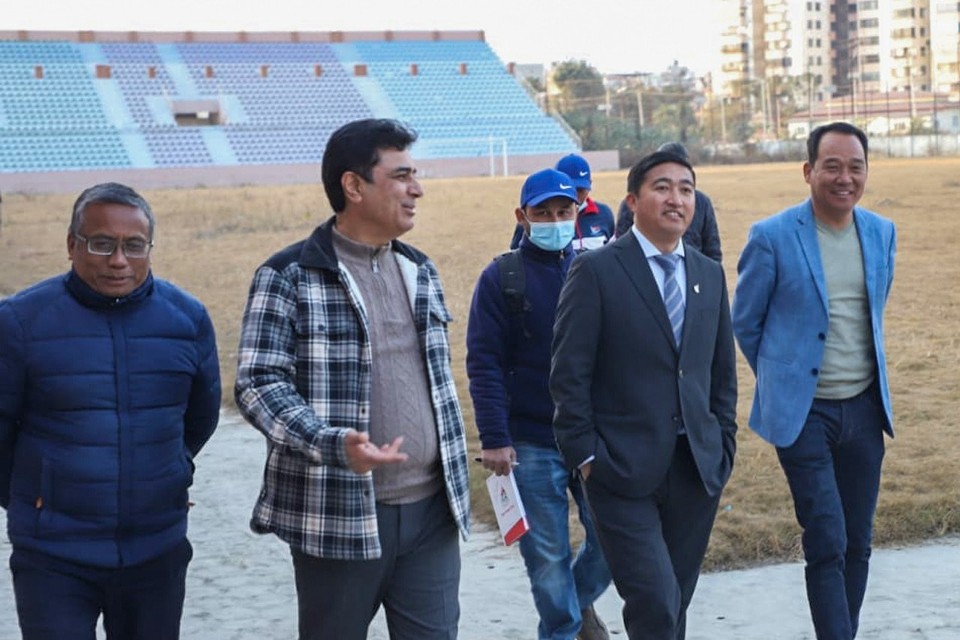 Kathmandu (GoalNepal) - National Sports Council Member Secretary Tanka Lal Ghising of the National Sports Council, ANFA President Pankaj Bikram Nembang, Vice President Dawa Lama, Ex-Co member Ramesh Byanjankar, and General Secretary Kiran Rai visited Chyasal Ground to assess the ground.
The Martyr's Memorial 'A' Division League matches are planned to be held on the ground in 2023. ANFA President Nembang informed NSC Member Secretary Ghising of the plans and asked NSC to finish any remaining works on the ground so that ANFA could host matches at the stadium.
There were talks of hosting matches at the stadium in the previous season as well but the idea was later scraped. However, the A Division League matches were held at the Pokhara Stadium; the first time matches of the top tier were held outside Kathmandu.
Look Of Dasrath Rangasala In COVID Pandemic