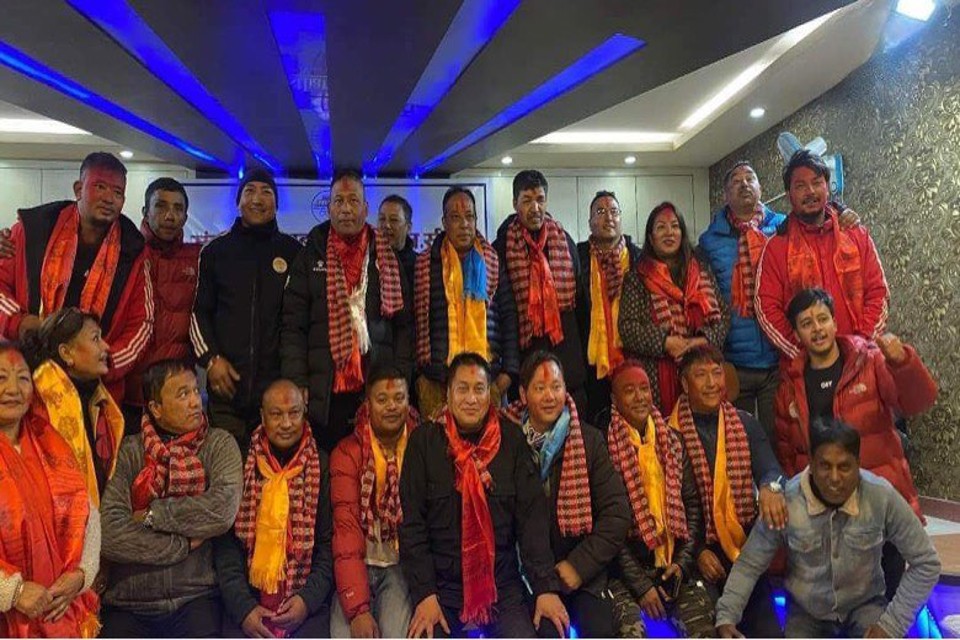 Kathmandu (GoalNepal) - Former ANFA General Secretary Indraman Tuladhar has been re-elected as the president of the A Division League club Sankata Club. He was re-elected in the club elections held on Saturday.
Similarly, Rajuman Tuladhar, Chandraman Tuladhar, Ram Suwal, Rajendra Tuladhar have been elected as the vice presidents while Nalini Devi Singh has been elected as the female vice president.
Ramesh Dhwaj Basnet will serve as the General Secretary of the club. Rabi Harsha Bajracharya will serve as the treasurer of the next term, Aashish Man Singh will serve as the secretary while Rajendra Khadgi will be the co-treasurer.
Nani Maiya Dangol was elected as the female committee member. Sudan Bajracharya, Aashish Chandra Shikhrakar, Rameshman Tuladhar, Ajay Tuladhar, Sanni Sikhrakar, Kanhaiya Bajracharya, Mahesh Man Maharjan, Bimala Tuladhar, Birendra Maharjan and Sagun Shikhrakar will serve as the general committee members.
5th Jhapa Gold Cup: Sankata Club vs Three Star Club