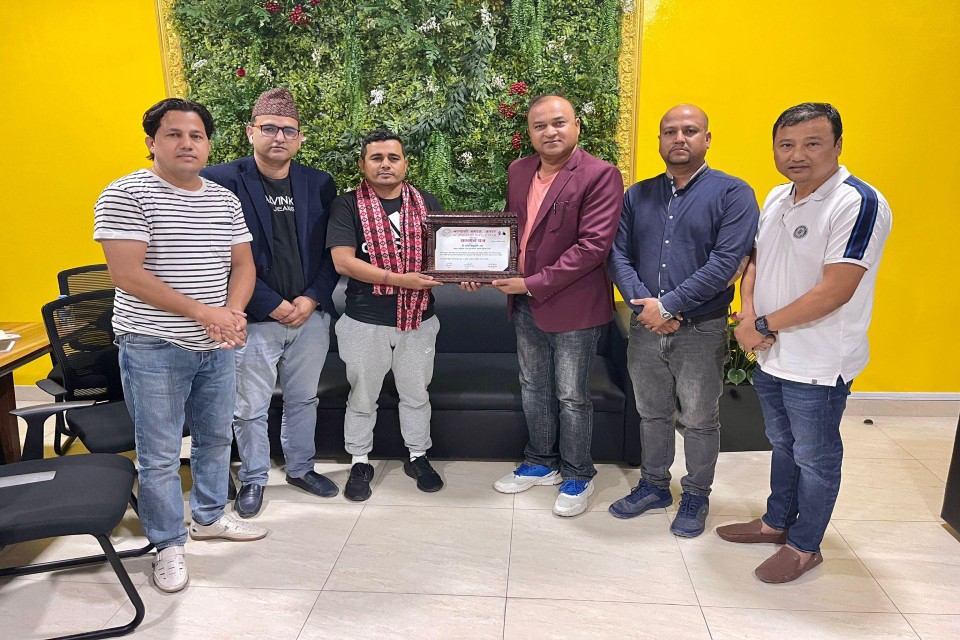 Caretaker national team coach Prabesh Katuwal has been honored in Doha, Qatar.

Jhapali Samaj, Qatar honored coach Katuwal for his contribution to Nepali football and his coaching role with the national team.

Katuwal recently led Nepal 1-0 win over Pakistan in a friendly mach played at Dasharath stadium. ANFA is yet to appoint a full time head coach.

Jhapali Samaj officials were present in the program.

Katuwal thanked Jhapali Samaj for the honor.