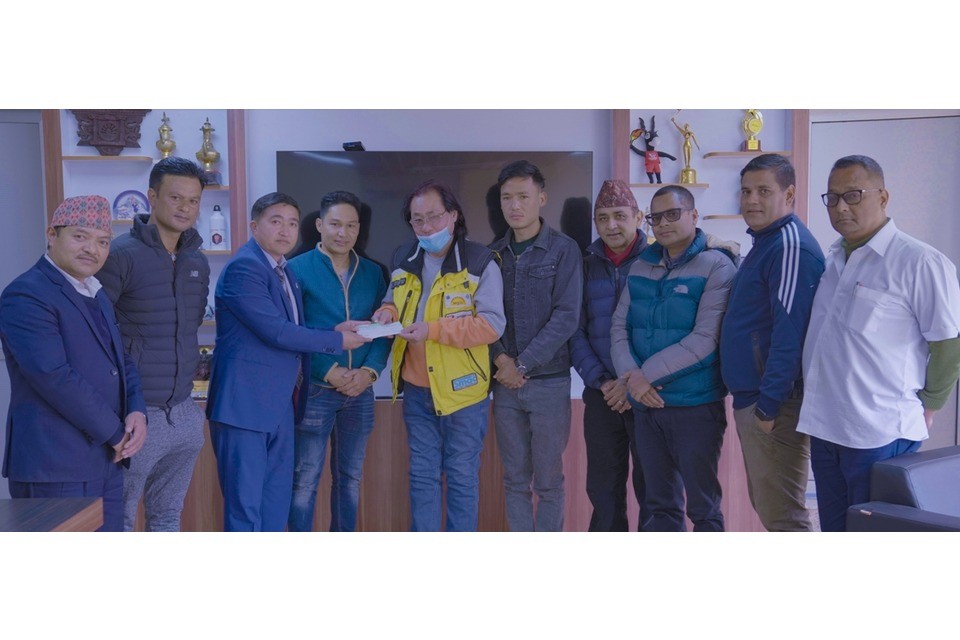 The National Sports Council (NSC) and the National Sports Welfare Fund have provided financial support to the Nepal U-23 player Prezen Tamang, who is undergoing treatment for blood cancer, on Thursday.
NSC has provided two lakh rupees and the fund has provided five lakh rupees for health treatment to Prezen.
NSC Member-Secretary and Chairman of the Fund, Tanklal Ghising, wished for the betterment of Prezen's health and handed over financial support to Prezen's father, Rajkumar Tamang.
Prezen, who has won gold for Nepal at the 13th South Asian Games and SAFF U-18 Championship, has been undergoing treatment for blood cancer for a few months.
Earlier, ANFA had also provided financial support to Tamang.