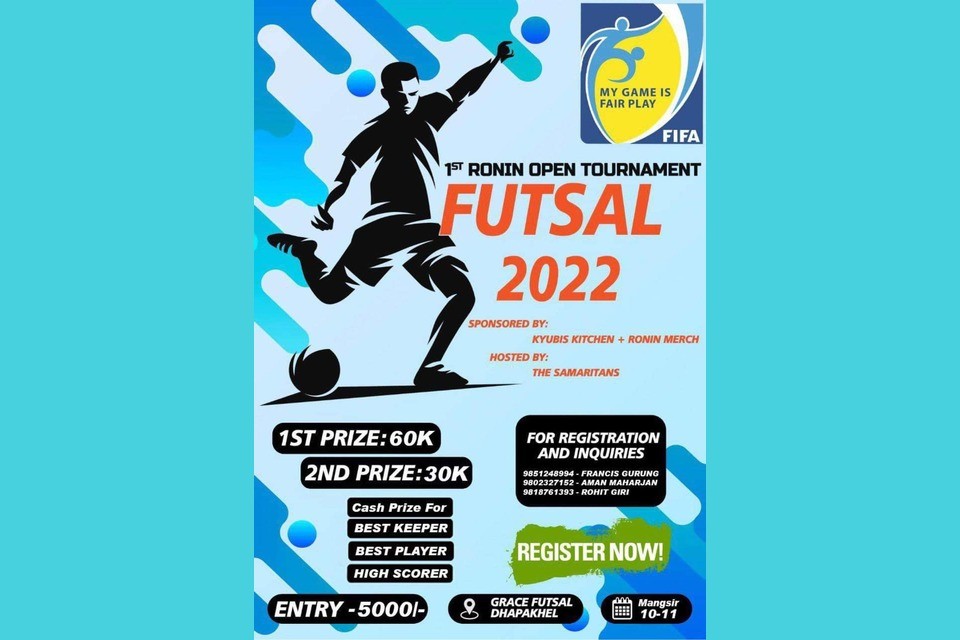 Lalitpur - The first Ronin Open Futsal tournament is going to be held on Mangsir 10 & 11 at Grace Futsal, Dhapakhel.
The tournament will be organized by The Samaritans and is sponsored by Kyubis Kitchen and Ronin Merch.
The winners of the tournament will receive Rs. 60,000 while the runners-up will receive Rs. 30,000.
The best goalkeeper, best player and the highest scorer in the tournament will all receive cash prizes as well.
Registrations have been opened for the tournament and the entry fee has been set at Rs. 5,000.