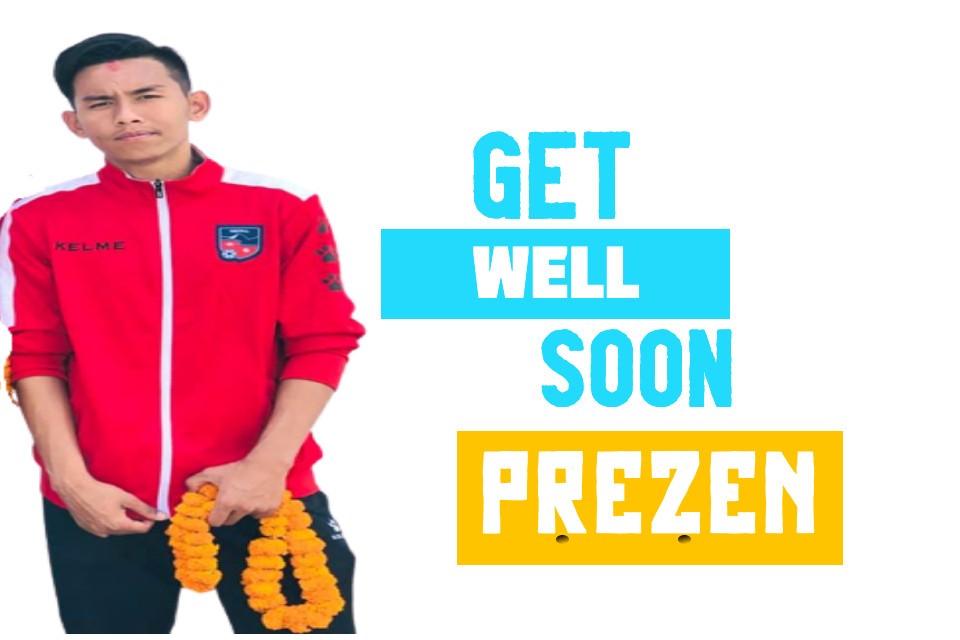 Nepal U23 forward Prezen Tamang has been diagnosed with blood cancer.
His dad, Rajkumar Tamang confirmed to GoalNepal about the illness.
ANFA academy product and first ever NSL winner, Tamang has already started receiving chemotherapy.
"We have just returned from Apollo hospital (India) where Prezen received several doses of chemotherapy", said his dad Rajkumar Tamang.
Meanwhile, GoalNepal CEO Bikram Thapa spoke to Tamang and pledged support if needed.
"We are ready to help Prezen in any way. We want to see him again in the field", said GoalNepal CEO Bikram Thapa.
Prezen Tamang is now in Kathmandu awaiting another appointment in Apollo hospital.
AFC U23 Qualifiers: Nepal U23 Vs Iran U23 - Match Highlights