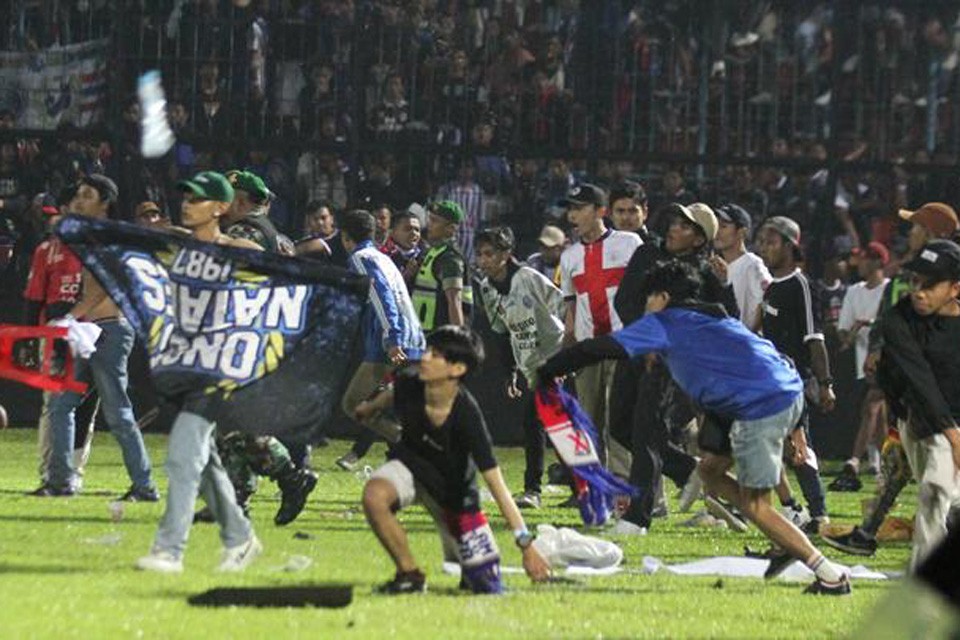 A stampeded following a football match has killed 127 people in Indonesia. According to international media, 127 people died during the clash between Arema and Persibaya in the top division league of Indonesian football, Liga Indonesia. The local police also said that two security personnel were among the dead.
According to reports, more than 180 people are currently being treated for the incident that took place at Kanjuruhan Stadium in East Java. According to Indonesian media Tempo, the incident occurred after the match between Arema and Persibaya on Saturday night.
Even though the match was completed normally, after the result was 3-2 in favor of Persibaya, the fans of Arema FC, who were dissatisfied, entered the field and created a disturbance. The police eventually used tear gas to control almost 3000 fans from entering the stadium and sent them towards the only exit of the stadium which caused the supporters suffer shortness of breath, lack of oxygen.
According to Tempo, at least 34 people died at the stadium while the rest of the deaths were recorded at the local hospitals.
After this incident, Indonesian football has been suspended for a week.