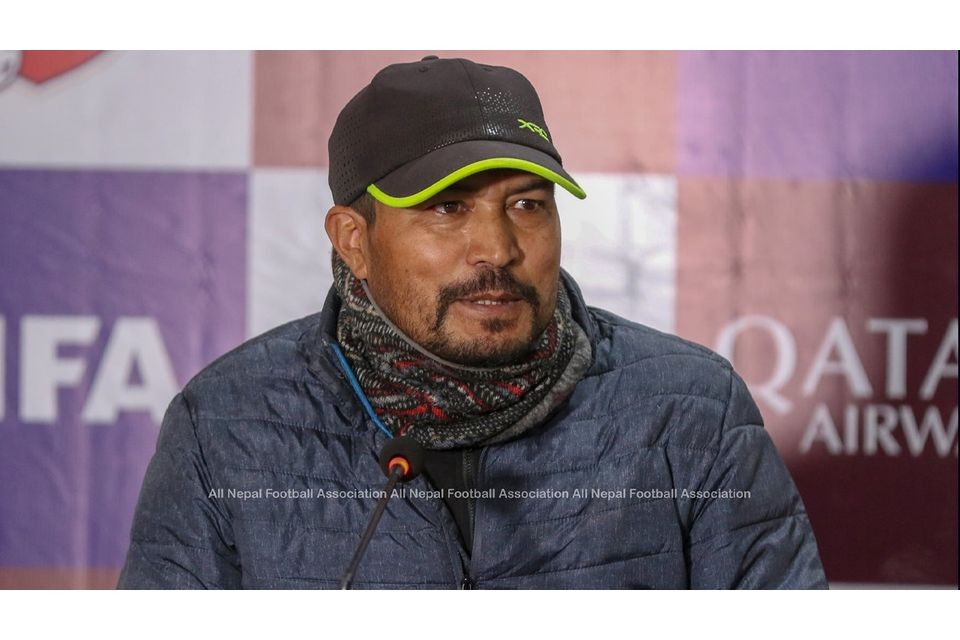 The Nepal U-20 National Team is currently in closed camp in preparation for the upcoming SAFF U-20 Championship, which will be held from July 25 to August 5 at Kalinga Stadium in Bhubaneswar, India. Meghraj K.C., the newly appointed head coach of Nepal's U-20 team, claims that the team is preparing well and is almost ready for the tournament.
Nepal did not have an age-level squad ready due to the COVID-19 pandemic. ANFA began a selection process from all over the country, which resulted in the selection of good players, according to K.C.
"We began the selection process with 700 players and have reduced it to 30", said K.C. "We've done our best to put together the best team possible, and I believe we'll be competitive." K.C. also added that the team will play some friendlies against some senior teams inside the country before flying to India for the regional championship.
Although the selection process appeared to be flawed on the surface, it resulted in the recruitment of quality players, according to K.C, who coached Satdobato Youth Club in the A Division League last season. He also stated that the squad must be properly nurtured in order to achieve good results in the future. "Nepal, being a football-crazy nation, has a great talent pool, as evidenced by the squad selected from across the country," K.C. said. "What matters most is how well we can develop this squad in the future."
With a good squad assembled and preparations going in full flow, K.C. is hopeful of good results in the SAFF U-20 Championship. But he has not set his mind on the AFC U-20 Asian Cup qualifiers just yet and will also use the tournament in India as preparation for the qualifiers.
"We haven't thought about the qualifiers just yet and the focus is on SAFF because will have 20-25 days time to prepare for the qualifiers after SAFF and that's when we will start thinking about the qualifiers", stated K.C.
Nepal will play its first match of the SAFF U-20 Championship against the Maldives on July 25, the second match against Sri Lanka on July 27 followed by India on the 31st and the final group match will be against Bangladesh on August 2. In the qualifiers, Nepal will play its first match against Bhutan on September 10, the second match against Qatar on September 12, the third match will be against Bahrain on September 14 and the fourth against Bangladesh on September 18.
The squad currently in closed camp:
Ishwor Gurung, Unesh Chaudhary, Jiyarath Seikh, Saurav Karki, Aquib Haque, Amar Shrestha, Sonit Dahal, Aayush Shrestha, Ajay Chaudhary, Sumit Shrestha, Aaswin Bhattarai, Srijan Dhani, Roshan Thapa, Raj Thokar, Abhishek Waiba, Dipesh Gurung, Aashish Rai, Kshitiz Bhandari, Sandeep Karki, Janmajay Dhami, Mohit Gurung, Kritish Ratna Chhunju, Pritam Syangtan, Sugam Suwal, Managya Nakarmi, Aayush Ghalan, Dipesh Rai, Niranjan Malla, Rohit Subba, Rohan Khadgi