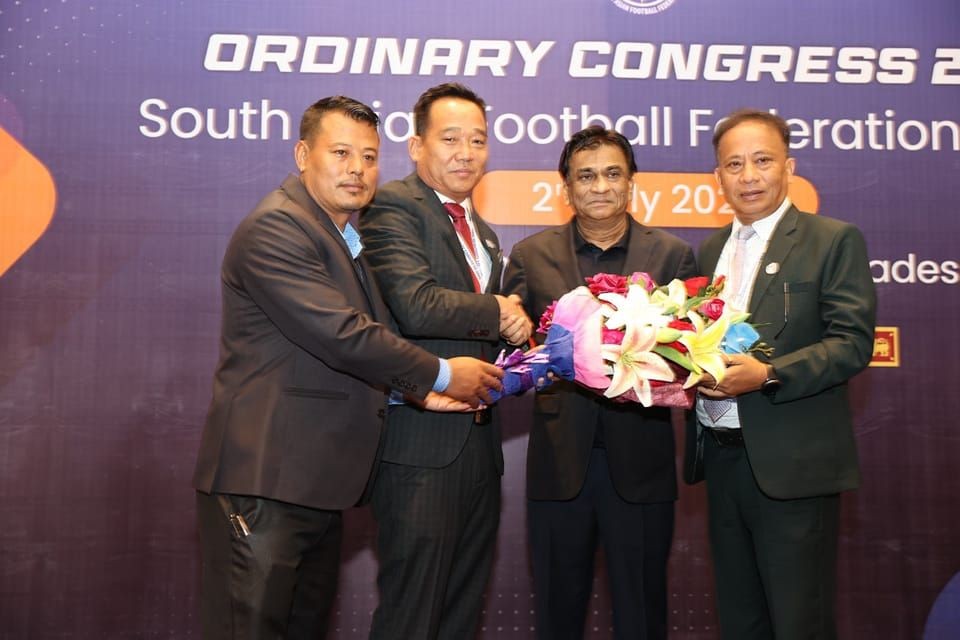 The SAFF Women's Championship will take place in Nepal in 2022, as per SAFF. The announcement was made following the SAFF Congress that took place today in Dhaka.
Before the Congress, the SAFF Executive Committee decided to hold the SAFF Women's Championship from August 29 to September 10, 2022 (Bhadra 13-25, 2079 BS), in Nepal, while the Sri Lanka Football Federation reaffirmed their commitment to host the SAFF U-17 Championship from September 5 to 16.
The SAFF Executive Committee approved the proposed dates after they were submitted by ANFA General Secretary Kiran Rai to host the competition from the stated dates.
Earlier, the fifth iteration of Women's SAFF was held in Nepal. The SAAF championship held in Biratnagar was won by India. India won the championship, defeating Nepal in the final.
NEPAL WOMEN'S VS KYRGYZ REPUBLIC 8-0 | MATCH HIGHLIGHTS