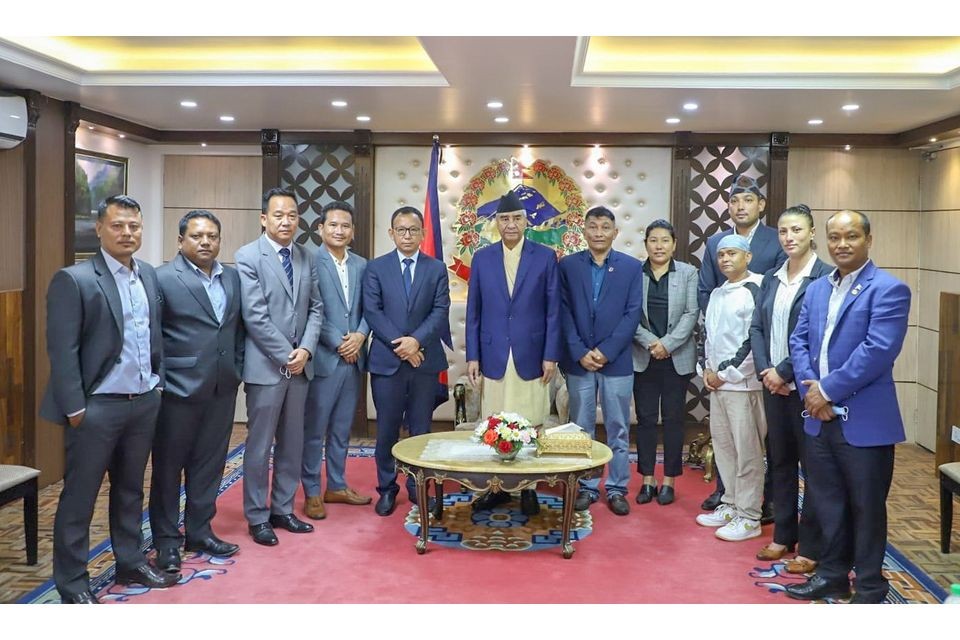 The newly-elected Executive Committee members of the All Nepal Football Association have been congratulated by Prime Minister Sher Bahadur Deuba. On Wednesday, the Prime Minister summoned the newly-elected team to his official residence in Baluwatar and complimented them.
During the program, PM Deuba also pledged government support for the country's football development. "When it comes to working together for the development of the game, the government will always be on your side," he said.
Pankaj Bikram Nembang was elected President of the 21st ANFA General Assembly, and Bir Bahadur Khadka was elected Senior Vice President.
Likewise, Dawa Lama, Birat Jung Shahi, Dipak Khatiwada, and Dirgha Bahadur KC were elected Vice presidents. Sarila Shrestha Maleku and Pema Dolma Lama were elected women members of the Executive Committee, while Manish Joshi, Anil Malla, Rabindra Chand, Bikash Narayan Shrestha, Bhojraj Shahi, Mahendra Chhetri, Purushottam Thapa, Ramesh Byanjankar, Maniraj Bista, Tikaram Lama, and Bharat Budh Thapa were elected as Ex-Co members as well.
Look Of Dasrath Rangasala In COVID Pandemic