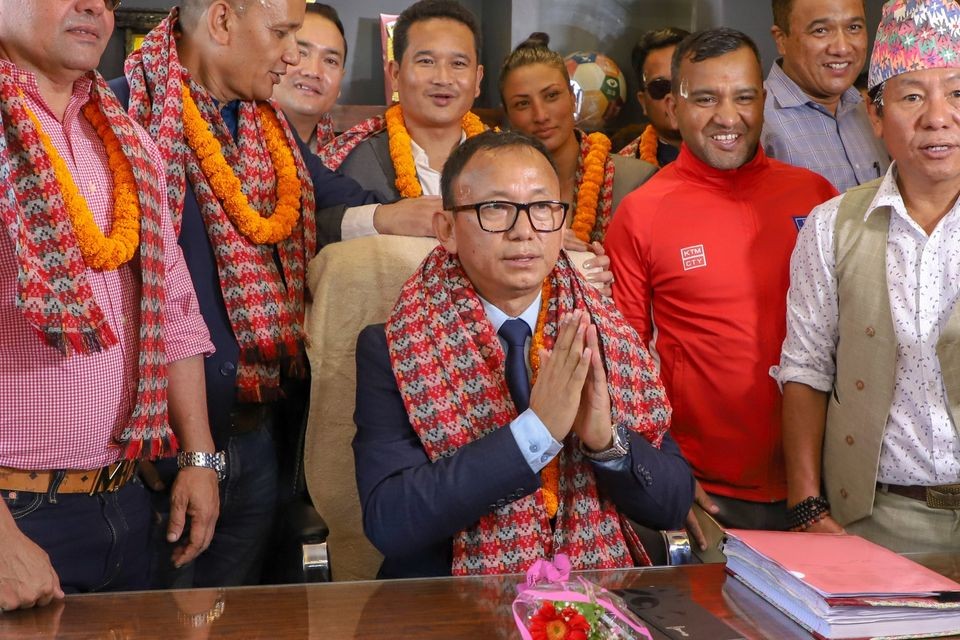 Bangladesh FA president Kazi Md Salahuddin and Bhutan FA president Dasho Ugen Tsechup have expressed their congratulations to the newly elected ANFA president Pankaj Bikram Nembang through letters.
Both presidents have expressed their wish to collaborate to strengthen the relationship between the FAs.
AFC president and SAFF presidents have previously congratulated Pankaj and his Ex-Co on their election win.
Look Of Dasrath Rangasala In COVID Pandemic