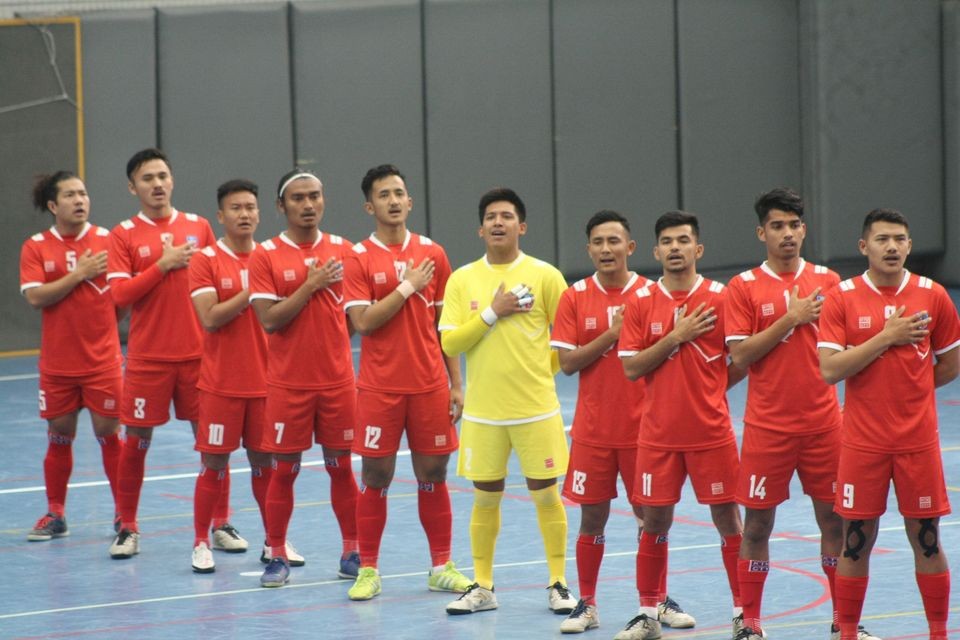 Nepal lose their first AFC Futsal Asian Cup qualifiers group match against Uzbekistan. Nepal were beaten 5-1 by Uzbekistan at the Gazprom Sports Complex in Bishkek, Kyrgyzstan.
In what was a very dominating display from Uzbekistan, they toom a 3-0 lead at the end of first half. Roshan Chhantyal pulled one back for Nepal in the second half to bring the scoreline to 3-1 but Uzbekistan added two further goals to win the match 5-1.
On April 11, Nepal, which is in Group B of the Central and South Zone of the selection, will face Tajikistan in the second encounter. On April 12, Nepal will play Afghanistan in the final match.