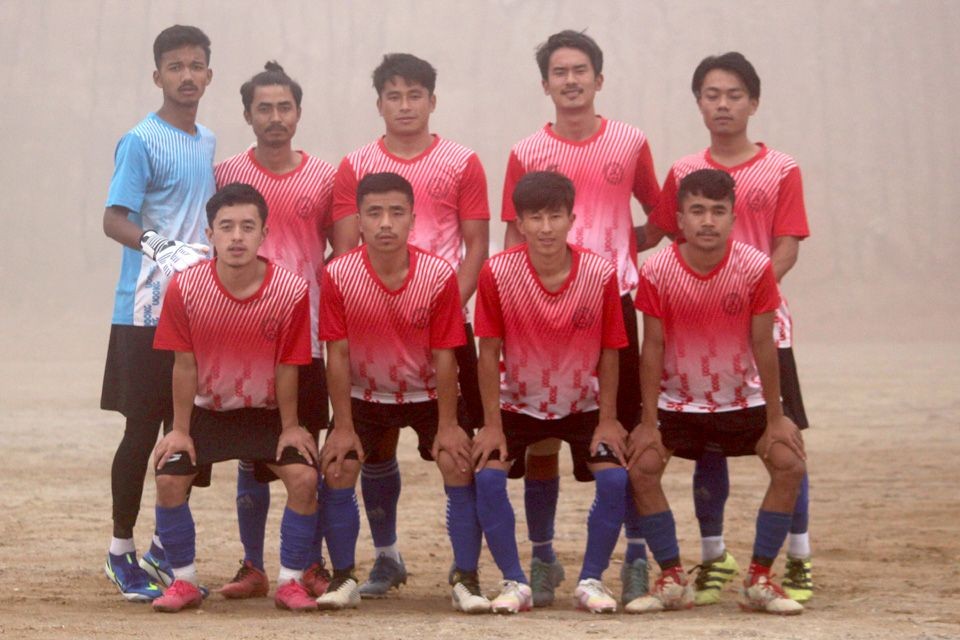 Millennium Friends FC, Fikkal has made a winning start in the second Triveni Invitational Gold Cup which has started at Fuyetappa in Fakphokathum-4, Ilam.
Millennium entered the semifinals by defeating Hattitar Sporting Club, Dhankuta 2-1 in the tournament being held at Bishnu Ma.Vi. premises.. Sachin Yolmu and Shekhar Rai scored for Fikkal. Ashish Chemjong scored a goal for Dhankuta.
The winner of the tournament organized by Triveni Youth Development Organization Fuyetappa will get Rs 2,00,000 and the runners-up will get a trophy along with Rs 1,00,000 in cash.
Oasis FC, Ilam and Satakshi Sporting Club, Jhapa will face each other on Friday.
4th Mai Valley Gold Cup: Mai Valley FC Vs Kaski XI - MATCH HIGHLIGHTS