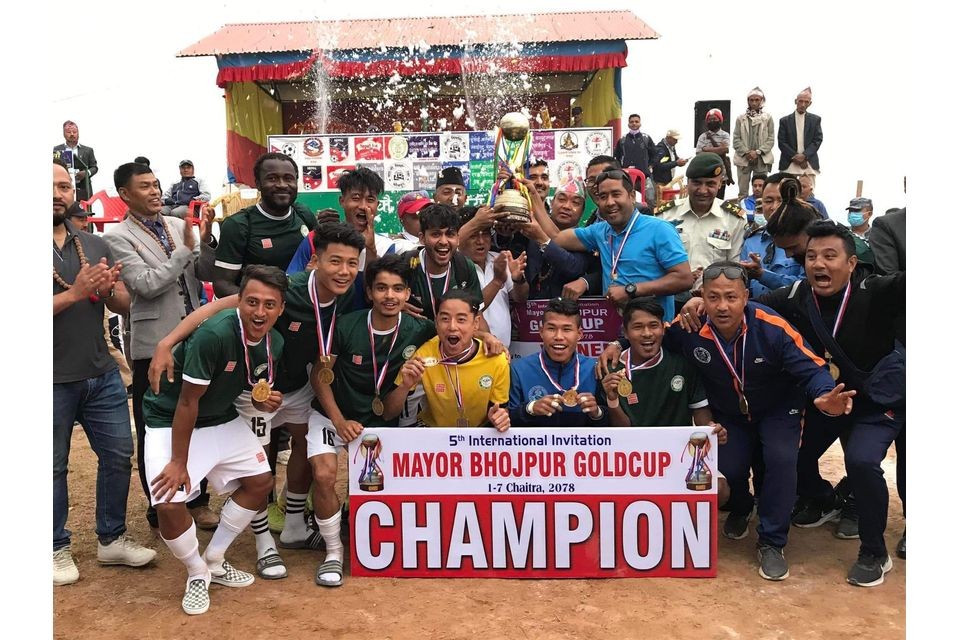 Gorkha Boys Sports Club, Rupandehi have lifted the title of the fifth international Invitational Mayor Bhojpur Gold Cup 2078. They defeated Amukta Pariwar, West Bengal, India 5-0 to lift the title.
Gorkha Boys received 5 lakh rupees in prize money while the runners-up received 3 lakh rupees.
The tournament was held in Bhojpur tundikhel and consisted of eight teams participating in it. The tournament was organized by Bhojpur District Football Association.