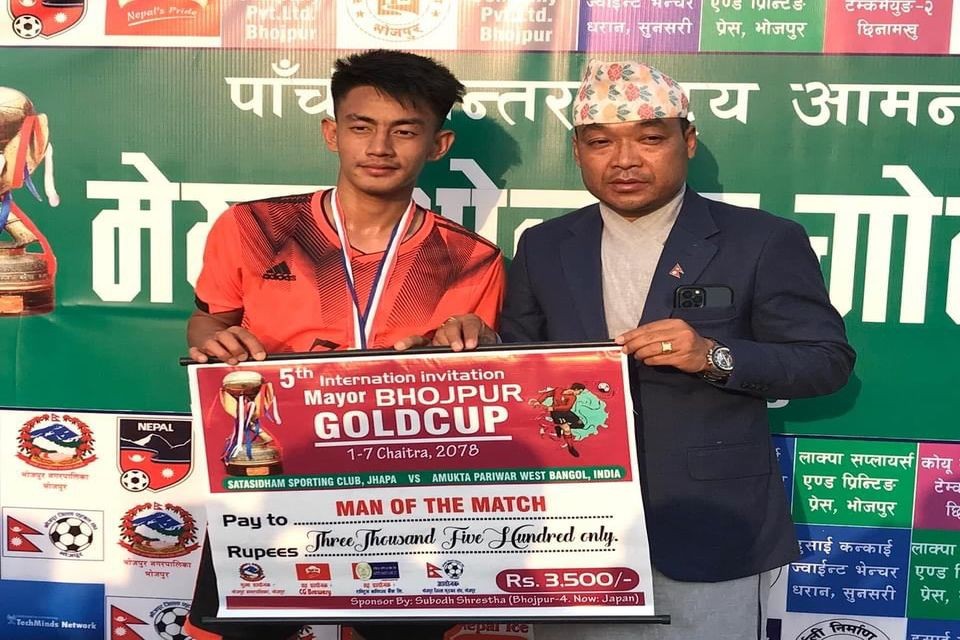 Amukta Pariwar, West Bengal, India have emerged victorious in the final quarterfinal of the fifth international Invitational Mayor Bhojpur Gold Cup 2078. They defeated Satakshidham Sports Club, Jhapa 5-0 to make it to the semi-finals.
Saurav Tamang of the winners was named the player of the match and received Rs. 3,500 and a medal.
Bhojpur DFA and Gorkha Boys Sports Club, Rupandehi will face each other tomorrow.
The winners and runners-up in the tournament will receive five lakhs rupees and three lakh rupees respectively.