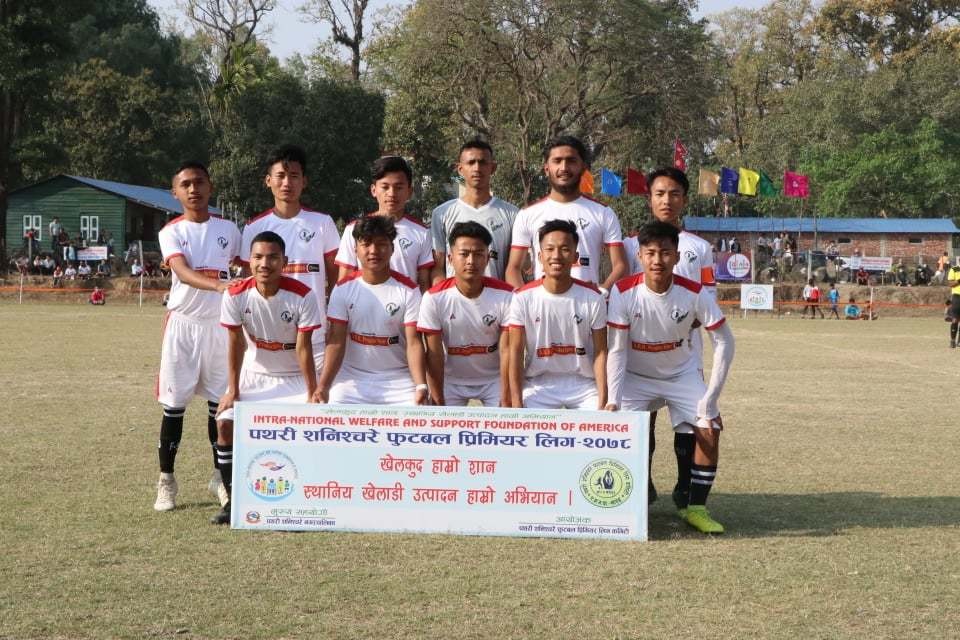 Shirijunga FC defeated Devigunj FC in the Saturday encounter at the second Pathari Shanishchare Premier League happening in Pathari Morang. Shirijunga defeated Devigunj 3-0 to register three points.

Jaharman Limbu opened the scoring for Shirijunga in the 40th minute after Bibek Angdambe was brought down in the box. Bishal Sawa doubled the lead in the 42nd minute of the match and Samyog Thapa rounded off the win towards the end of the match.

Ronny Tamang of Shrijunga was named the player of the match and received Rs. 3000 and a trophy.
New Star FC and The Real Brothers will face each other on Sunday.

The winners of the tournament will receive 2.5 lakh rupees while the runners-up will receive 1.5 lakh rupees.


6th Rumpum Udayapur Gold Cup: Morang Stuns Nepal Police - MATCH HIGHLIGHTS