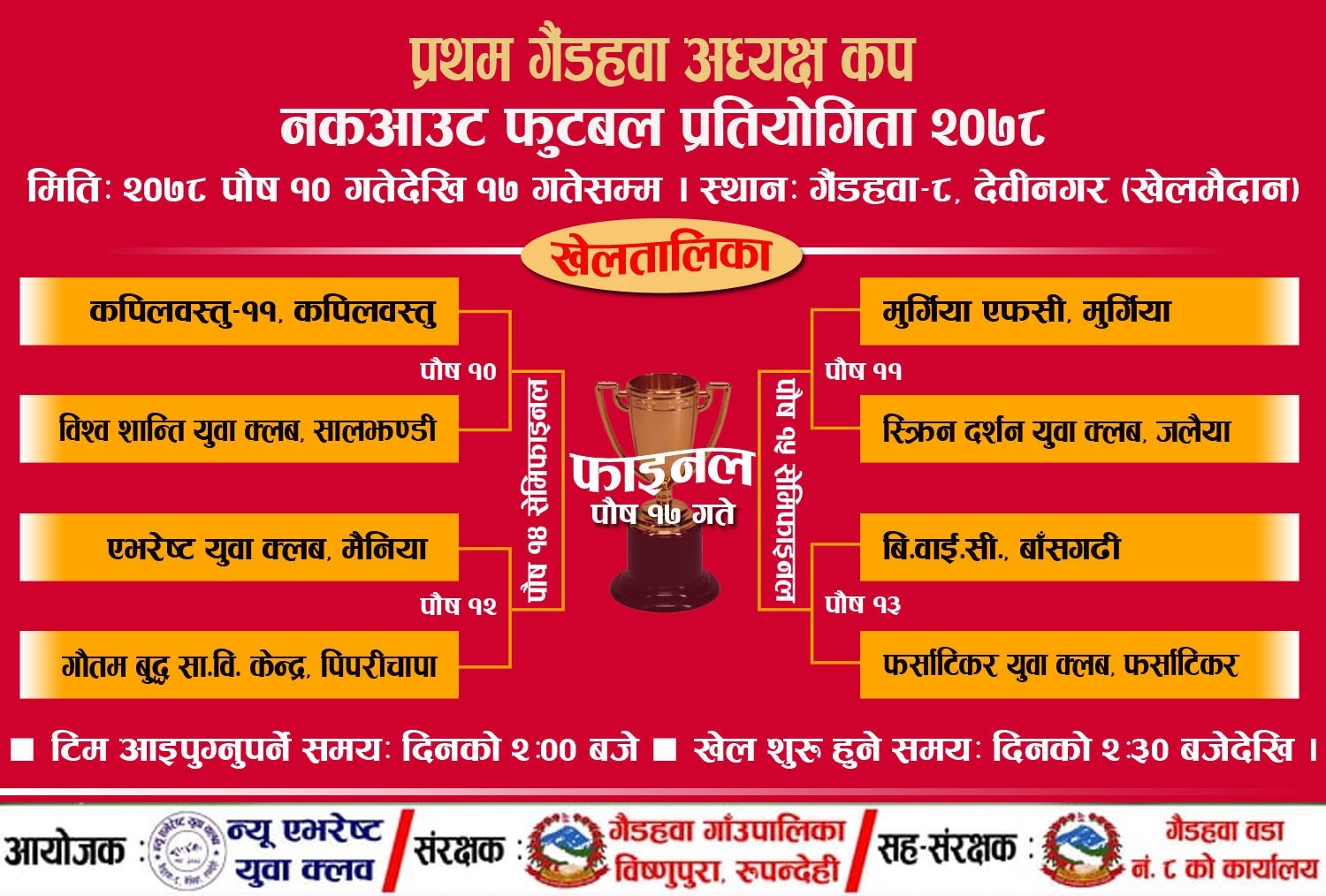 Slowly speeding up the football activities, Rupandehi will be hosts for the First Gaidahawa President Cup knockout football tournament from today (December 25).
The tournament to be held at the local ground in Gaidahawa-8, Devinagar will have participation of eight teams, as informed by tournament coordinator Prakash Hamal.
The winner of the competition under the patronage of Gaidahawa Village Municipality, Bishnupura, Rupandehi and co-patron of Gaindhawa Ward No. 8 will get Rs. 1,11,111 including the title while the runner-up will get Rs. 55,555. Similarly, attractive prizes have also been arranged for individual categories, said the organizer.
The final of the competition, which is being organized by the New Everest Youth Club, trying to make its mark in the local football of Rupendehi, will be held on January 1st.