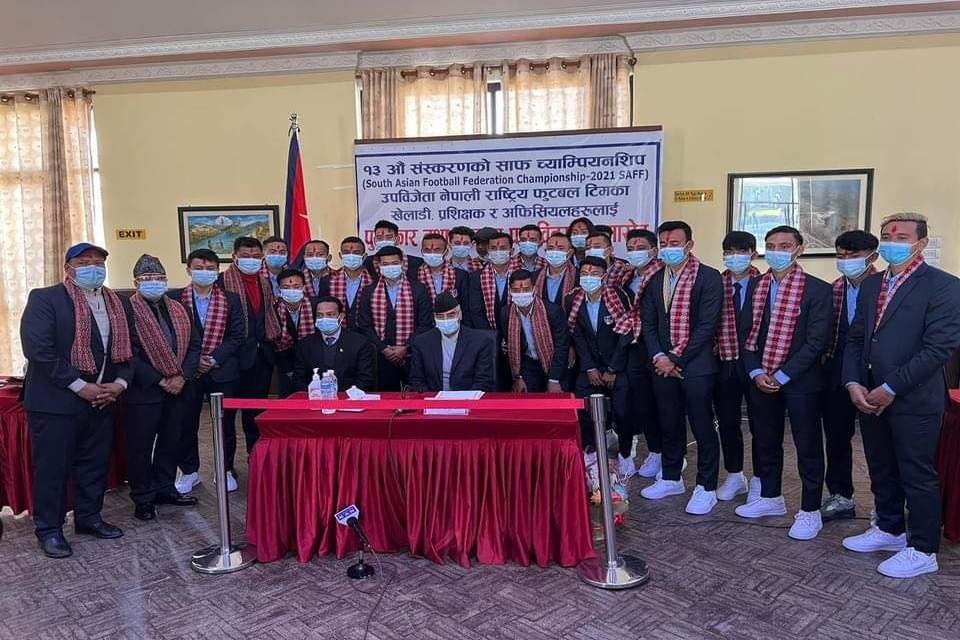 The government of Nepal has awarded the Nepal national football team with NRs 5 lakh each for finishing second in the 13th SAFF championship.
Nepal had lost to India in the SAFF Championship 2021 final, which they had reached for the first time in their history.
The Nepal government had previously stated the award that the team will receive for their historic final qualifying.