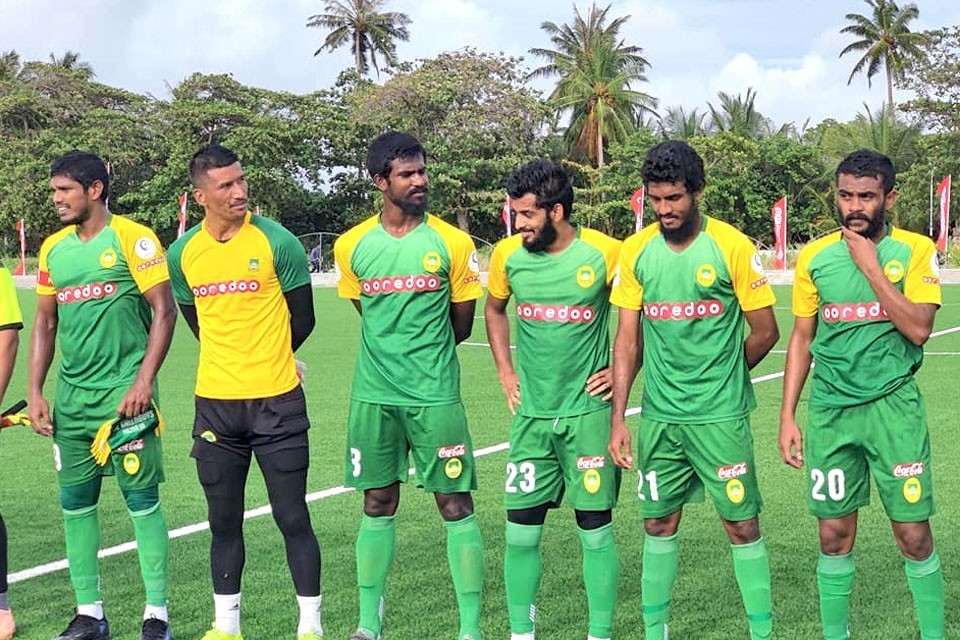 Maziya played the final game of the preseason camp against Kendhikolhudhoo Football Club today in Kendhikolhudhoo. Maziya won by a score of 9-1.
Maziya's preseason camp in Kendhikolhudhoo comes to a conclusion with this match, and they will return to Male tomorrow.
On Monday, Maziya defeated Kendikolhudhu 9-0 in the first friendly match and N. Malendhu 11-0 in the second friendly match.
Maziya, the defending champions of the Dhivehi Premier League in the Maldives, are now preparing for it in closed training.
Maziya has recently signed Kiran for the next season.
Kiran Chemjong's Minerva Punjab FC Vs East Bengal Match Highlights