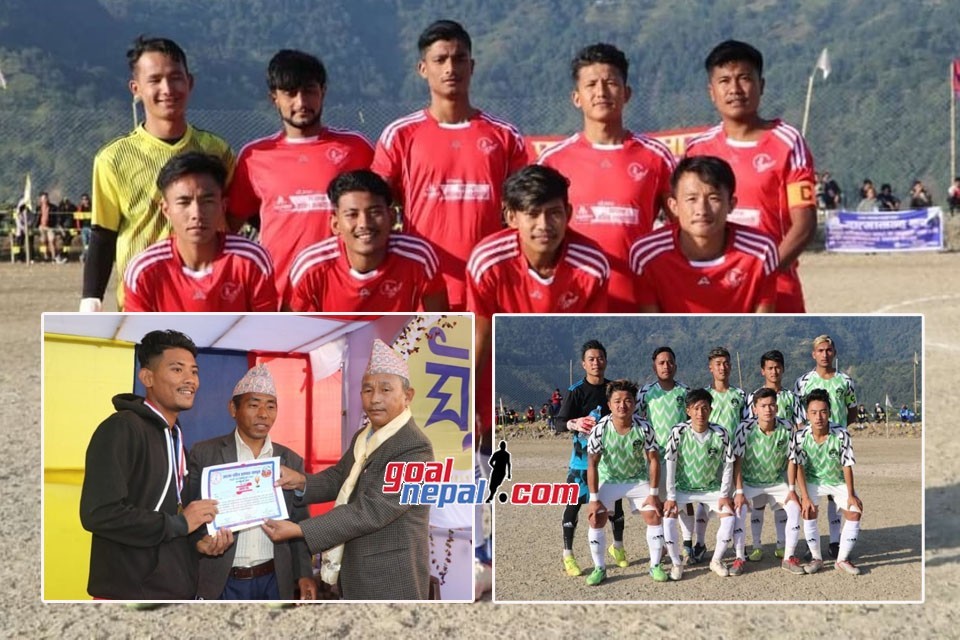 Sirijanga Sporting Club, Morang has entered the semifinals of the 14th Atmananda Cup Knockout Football Tournament with a resounding victory.
In the last quarterfinal on Tuesday, Sirijanga defeated defending champions Mane Bhanjyang FC, Darjeeling (India) 4-1 to advance to the last four.
Sirijanga took the lead in the 27th minute through a goal by Sanam Bhujel at Atmananda Stadium. Santosh Neupane doubled the lead in the 37th minute. Sanam Bhujel completed his hat trick in the 40th and 46th minutes by scoring two more goals and also played an important role in the victory of the team.
In the 50th minute, Nischal Rai scored the only consolation goal for Mane Bhanjyang. Sanam Bhujel, who scored a hat-trick in the match, was also named Man of the Match. In return, he won 1,000 rupees and a medal.
The first semi-final match of the competition will be played between the home team Mangsebung Village Sports Development Committee and Fidim Sporting Club on Wednesday.
The winner of the competition organized by Atma Pavitra Hakchat Yakchum, Mangsebung, Ilam will get Rs. 3,00,168 in cash along with the title while the runner-up will get Rs.1,00,168.
The final of the tournament being organized with the technical support of District Football Association, Ilam will be played on 3rd of December.
4th Mai Valley Gold Cup: Mai Valley FC Vs Kaski XI - MATCH HIGHLIGHTS