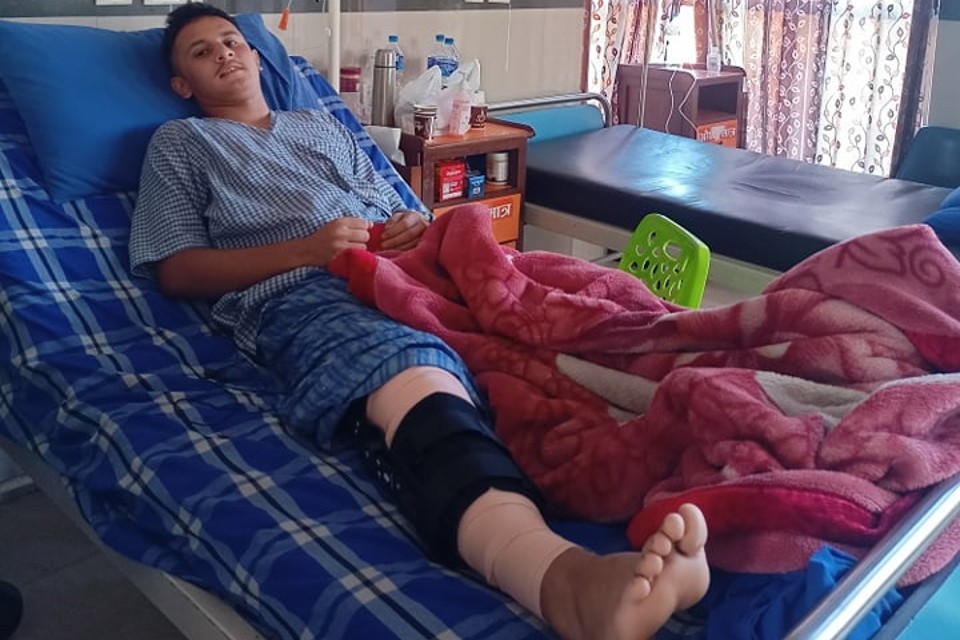 Nepal U16 defender Niwas Phuyal has underwent Anterior Cruciate Ligament (ACL) surgery in Kathmandu.

Phuyal had his knee treated at B&B hospital.

"I would like to thank ANFA for covering the medical expenses", said Phuyal.

It is very alarming that many Nepali football players are suffering from ACL problem. Administrators, coaches & medical staffs at ANFA need to act fast to minimize the cases.