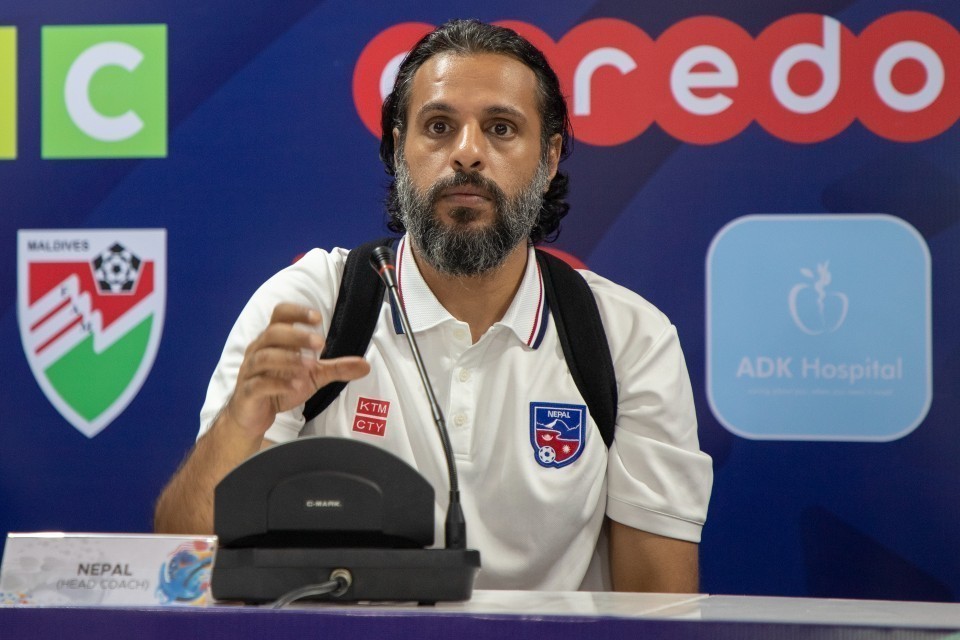 Abdullah Almutairi made a big statement when he said that SAFF are creating problems and don't want Nepal to win the SAFF championship in a virtual press meet today morning.

Coach AA is suspended by SAFF for the final match due to his double bookable offences but the decision looks contradictory as per SAFF regulation.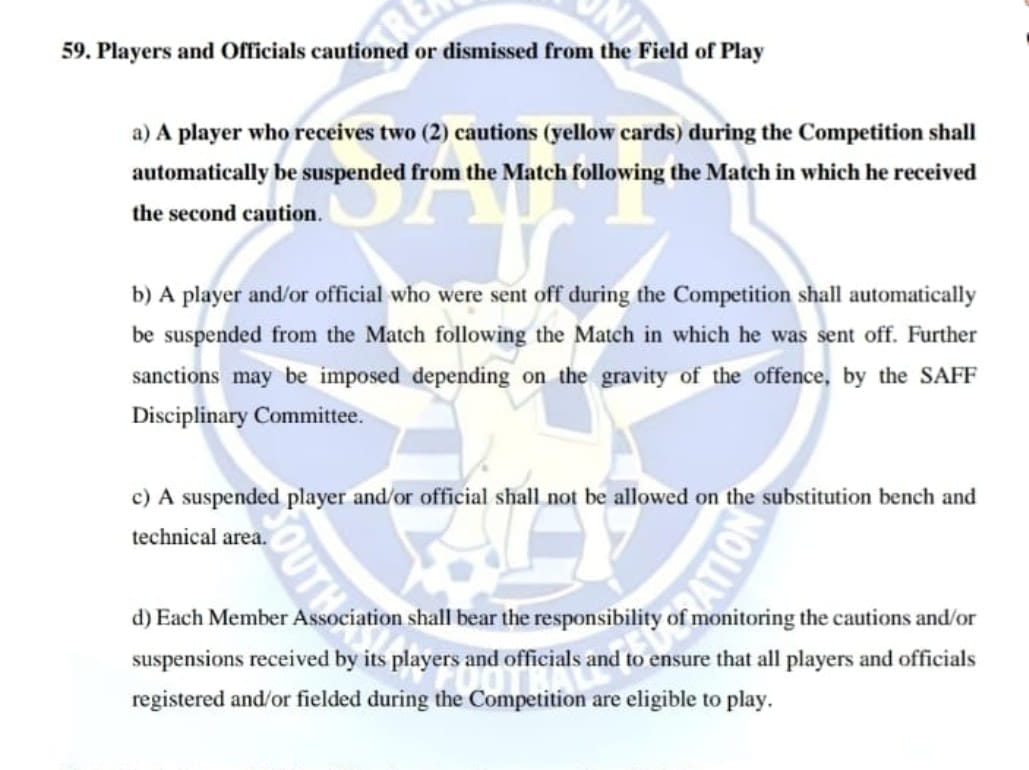 There is no mention of suspension for the official for a double bookable offences in SAFF tournament guideline

"I'm shocked from the injustice and unfair decision from SAFF. SAFF doesn't follow regulations they put themselves. Because they change the rules to banish me and be unfair to me. With this, they don't suspend Abdullah the person, they punish nepali football and ANFA with this, it's not fair, it's injustice", he said.

He further said that it's something personal from SAFF and it's come out of a personal vendetta that SAFF have against him.

SAFF looks to be contradicting their own guidelines with the AFC guidelines to have made this decision this late before a final.

"If they don't follow their own regulations, why do they put it? They've gone up and used the AFC regulations just to banish me", the Kuwaiti said. Because the Indian coach is suspended, he believes SAFF want to even things out.

"It's a personal matter, and not anything to do with their guidelines", he repeated again. "Maybe they don't like the results of Nepal national team. They know if I'm in the sidelines, we can win the trophy. SAFF don't want Nepal to win the trophy", he added.

He also showed his dissatisfaction towards no action against Bangladesh and their activities after the game surrounding the referees.

Abdullah with determination said that even if he can't be in the stadium in the game tonight, he'll fight this and will everything possible to not let this repeat.

"I'll go to CAS and I won't stay silent. I'll send letters to every ethics committee. What they're doing isn't correct. Even if I'm not in the final, I'll bring justice to Nepali federation", he said.

In contrast to suspensions worldwide, SAFF have not only banned him from the sidelines, but they have sent him a message that he won't even allowed to enter the stadium.

SAFF haven't done themselves any favour with this decision this late before a historic final for Nepal.