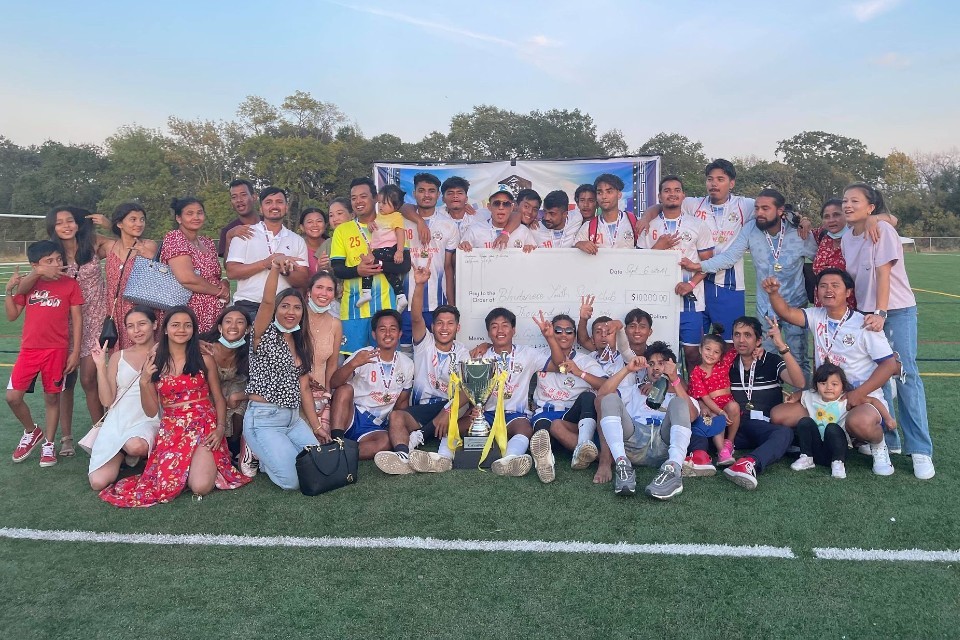 Bhutanese youth sports club, Minnesota, USA has recently lifted the title of Himalayan Sherpa club championship played in Sonoma, California.

BYSC defeated Ceative Nepali youth in the final match.

The champions received USD 10,000.

The president of the winning club, Mr. Siva Humagain congratulate the players for their effort and thanked the organizers.