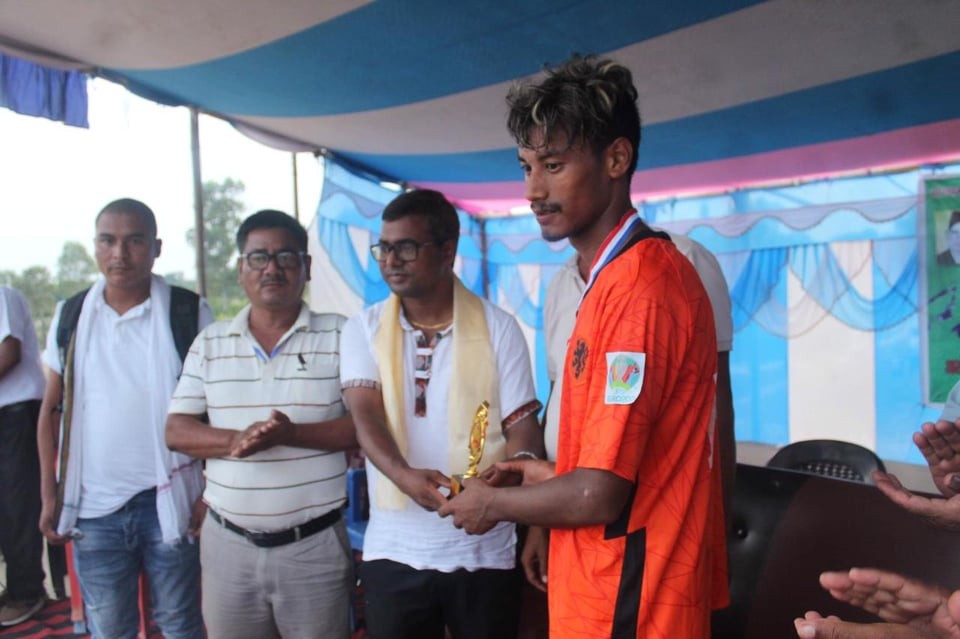 Birgunj United have entered second round in late Ram Bahadur Shrestha memorial gold cup football tournament in Thori, Parsa.

Birgunj defeated Himal FC 3-1 on Monday.

Kripa Chaudhary scored a brace (18', 63') while Bibek Chaudhary scored another in 65th minute.

Sameer Tamang scored a consolation goal for Himal FC.

Two goal hero Kripa became the player of the match.

Banshakti yuwa club Thori will play against Bhaktapur FC on Tuesday.

Bijayabasti FC is organizing the championship, which has a winning purse of NRs 2 lakh.