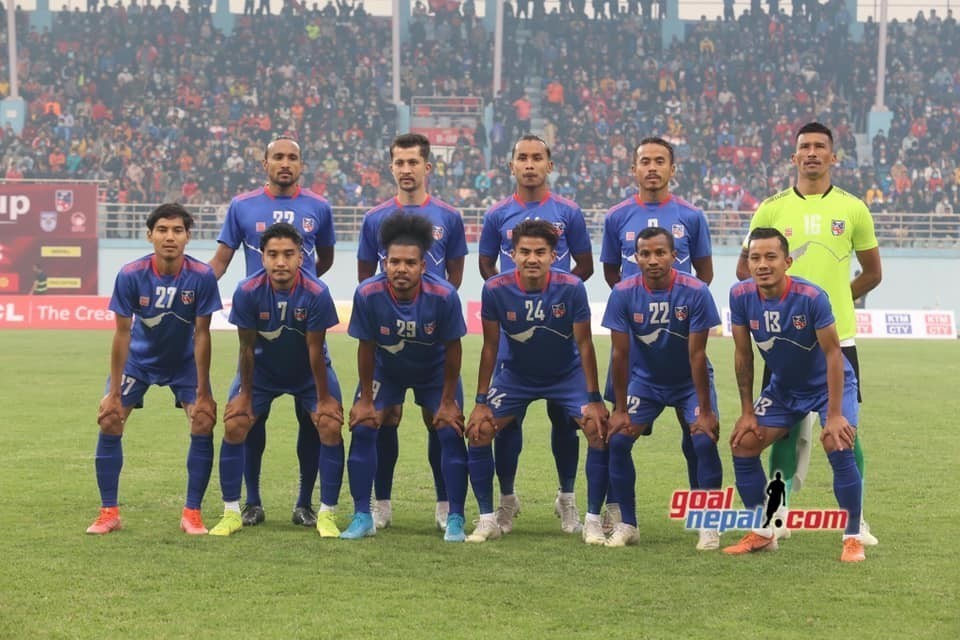 The Nepali national team has ensured qualification to the final round of the AFC Asian Cup 2023 qualification that consists of 24 teams.

There will be 6 groups of 4 teams where the group leaders will guarantee themselves a spot for the Asian Cup 2023. The runners-up will be put on another group where the last place team will be eliminated. The qualifiers will commence from February of 2022. AFC will soon announce the date for the draw.

Here are some ways that can help the Nepali national team can make this tournament a memorable one:

- Fitness

Fitness is essential for the Nepali national team if they are to survive in this qualifiers. The team will be up against high quality opposition where even a minute of lethargy can easily cost the team the game.
- Proper Training Facilities
The ANFA needs to provide the national team proper facilities for the team to excel in this tournament whether it be more real grass training pitches or even a dietician to make sure the players eat proper food. The team shouldn't have to compromise on any thing that can reduce the standard of their game.
- Defensive structure
If we analyze the way how any underdog team becomes successful in a tournament. The standout thing is always the impressive defensive structure. The Nepali team needs to improve in this aspect. The last time they played in a tournament they shipped 22 goals in 8 matches. So, work needs to be done in the defense.
- Leadership
The new look Nepali national team is full of young players. Even though these players are promising and full of huge potential they are still inexperienced So it is up to the veterans like Kiran Chemjong, Rohit Chand to guide the young players with their experience throughout the tournament.
- History Makers
The Nepali national team has never made it the AFC Asian cup. So, this team can have their name engraved in Nepali football history by being the first ever Nepali national team to qualify for the AFC Asian cup.

Pranish Bista
Coach AA Not Happy With Indian Coach Igor Stimac