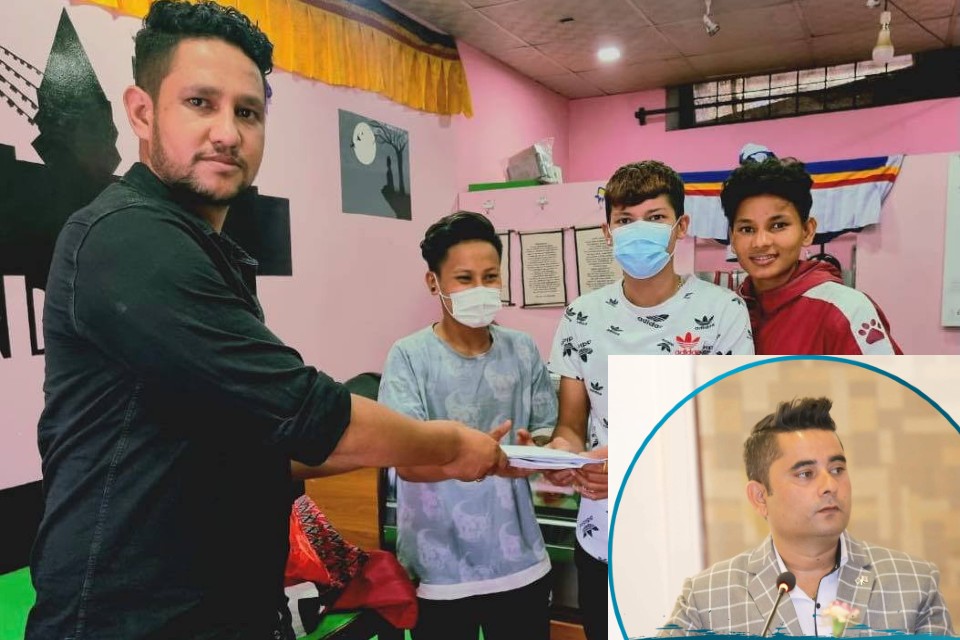 ANFA's exco member, Rupesh Adhikari has provided a monetary support to three women players.

As promised, Adhikari provided the money to Sabitra Bhandari, Hira Bhujel and Samikchya Ghimire.

His brother Utsav Luitel handed over the money to the players in Kathmandu on Friday.

"These players need our support as they are recuperating after knee surgery", said Adhikari, who is also the manager of FC Chitwan.

Adhikari had earlier announced that he would provide his remuneration from FC Chitwan earned in Nepal Super League to the players.
Friendly Match: Nepal U15 Girls Team Vs Bhutan U15 Girls