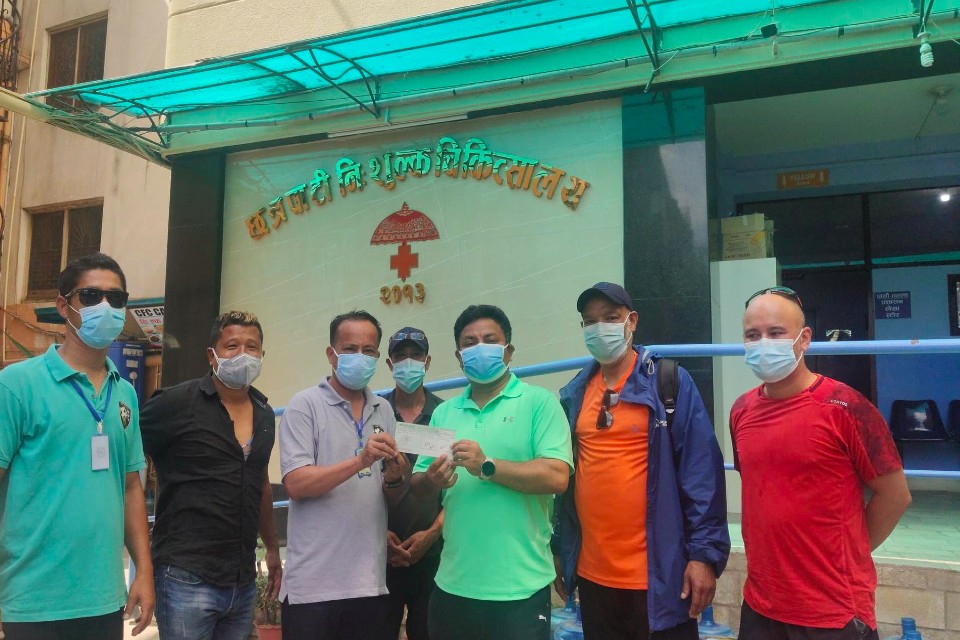 A division club, NRT has provided a monetary support of NRs 5 lakh to Chatrapati free hospital, Kathmandu recently.

Club officials visited the hospital to handover the money, which will be used to fight against COVID19.

Meanwhile, Jhapa DFA has provided NRs 30,000 to one campaign to buy oxygen cylinders in Jhapa.

COVID19 second wave is ravaging the country and it has stopped all sporting activities.
Qatar Airways Martyr's Memorial A Division League: NRT Vs JYC