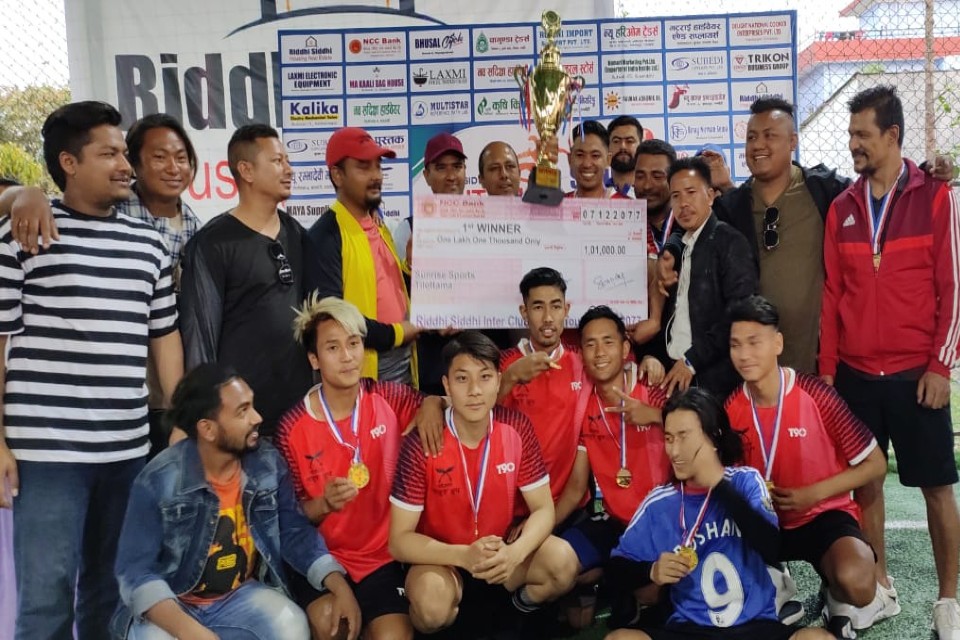 Charange FC has lifted the title of Riddhi Siddhi Futsal championship at Tilottama, Rupandehi.

Charange FC defeated Kumari FC, Kathmandu 5-2 in the final match played recently. 



Kumari FC defeated Riddhi Siddhi A 6-2 and Charange sidelined Edurise Chitwan 5-1 in semifinal matches.



Nishan Magar became the best goalkeeper of the tournament. Rai Maharjan was declared the highest goal scorer.

Abhaya Rana received the award of best player of the tournament. 

The champions received NRs 1 lakh.



Chief guest Dasharath Paudel from Riddhi Siddhi Housing & Real Estate distributed prizes to the winners.