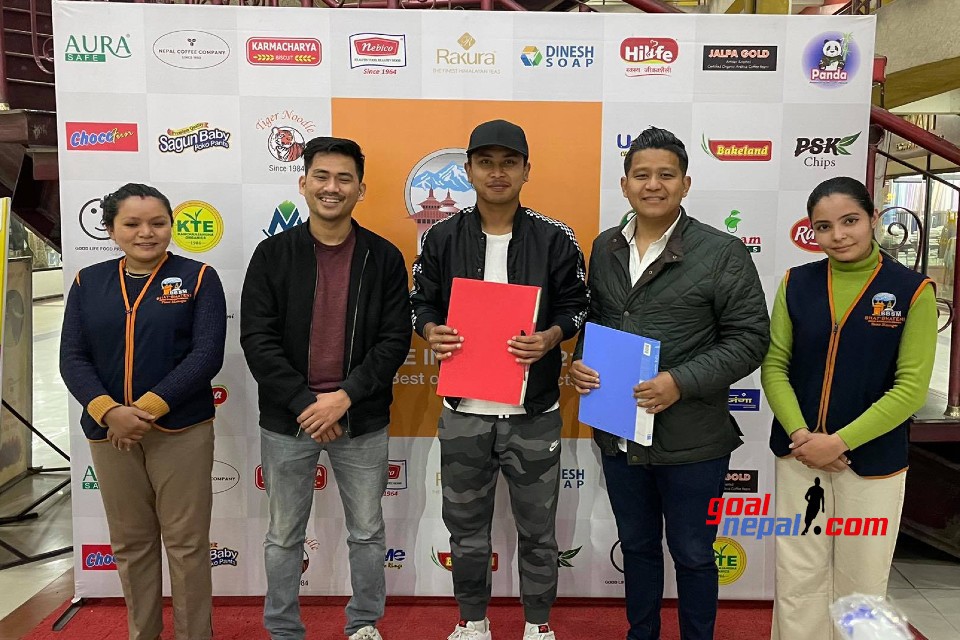 Lalitpur City FC has roped in Nepal international Anjan Bista as a marquee player for upcoming Nepal super League.

Lalitpur City FC is owned by Bhat Bhateni supermarkets.

Executive director of Bhatbhateni supermarkets, Mr. Kalyan Gurung exchanged signed papers with Bista on Monday.

According to the source, the club has paid Bista NRs 5.5 lakh for just 19-game single round event. There are seven teams in the Super league.

The club said they were committed to motivate Nepali players.

Nepal Sports Management, owned by Chaudhary Group, is hosting the event at Dasharath stadium from April 24.

The organizers are yet to reveal the match fixtures and the prize details.


Pitch Construction At Chyasal Stadium - VIDEO