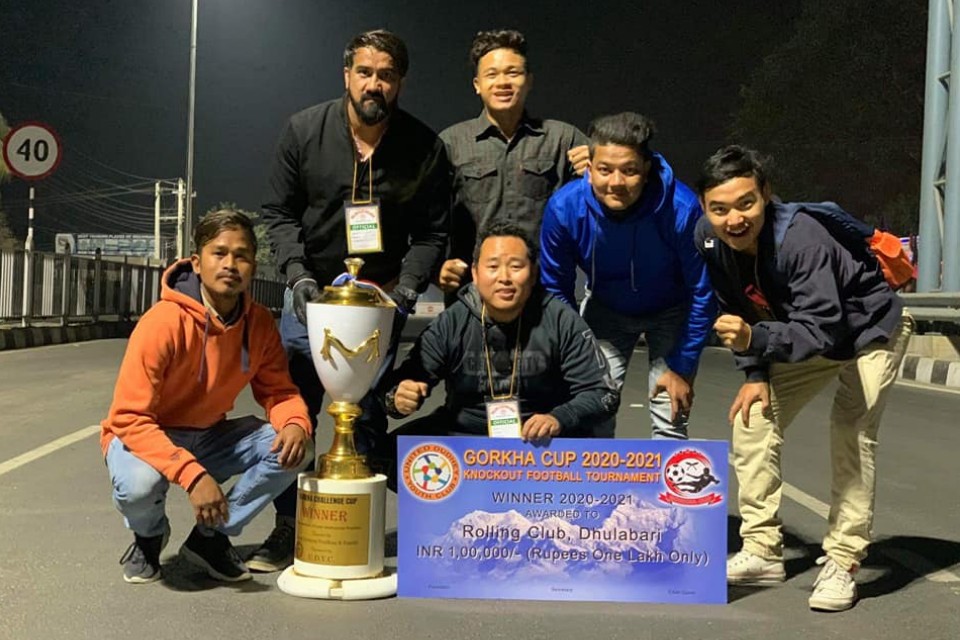 Rolling club, Dhulabari, Jhapa has lifted the title of Gorkha cup in Dudhiya, West Bengal, India.

Rolling club defeated Durga Mandir FC Kadamtola 2-0 in the final match played on Saturday.

The champions received NRs 1,60,000.

The club - which was established in 2028 B.S - thanked all for their support.