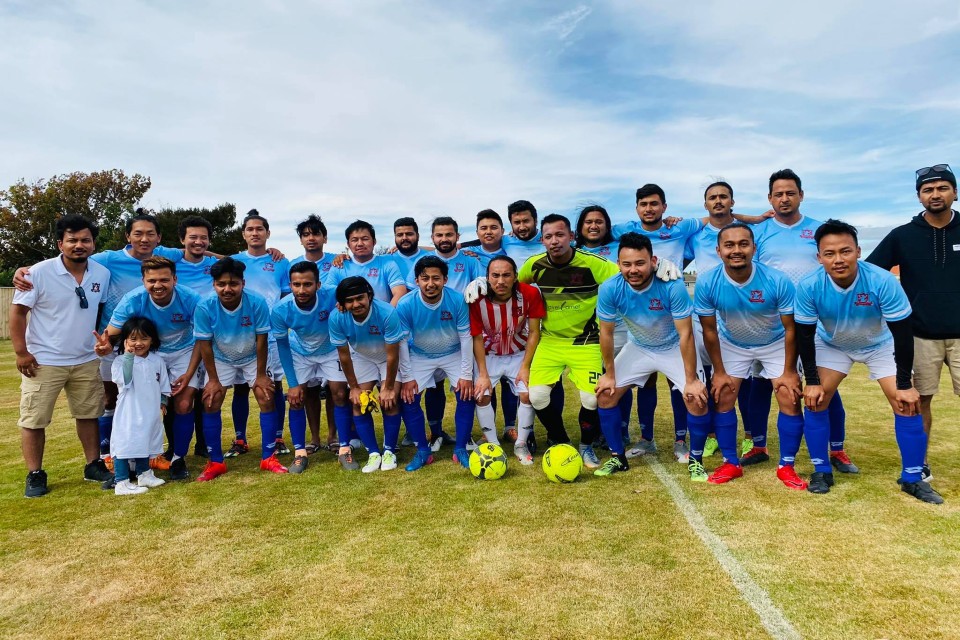 Semifinal matches have been lined up for Tenzing Hillary cup football tournament in New Zealand.

Gurkha FC, FC Khukuri, Team Lhotshampa and Nepal United have entered semifinals on Saturday.

Gurkha FC will play against FC Khukuri and Team Lhotshampa will meet Nepal United in semifinal matches on Sunday.

Here are the list of sponsors:

Platinum - Sport Manawatū - Palmerston North City Council - Manawatū District Council

Gold - THC Committee

Silver - Kiwi Fresh Horticulture Limited - Mr. Binod Siwakoti - Farmfield Management Ltd. - Mr. Saroj Roy - Ramesh Gurung - Papamoa, Bay of Plenty Bronze - Eagle Eye Limited - Mr. Dinesh Khadka - Sagarmatha Orchard Ltd - Mr. Bhakta Siwahang - KC Accounting and Tax Services. Ltd - Mr. Dipendra K.C.

THC Committee, Bhutanese Society of NZ and Himalions FC are jointly organizing the event.