Gorkhalis Abroad
Australia: Forever Young FC Defends NOVA RCS Cup
Australia: Forever Young FC Defends NOVA RCS Cup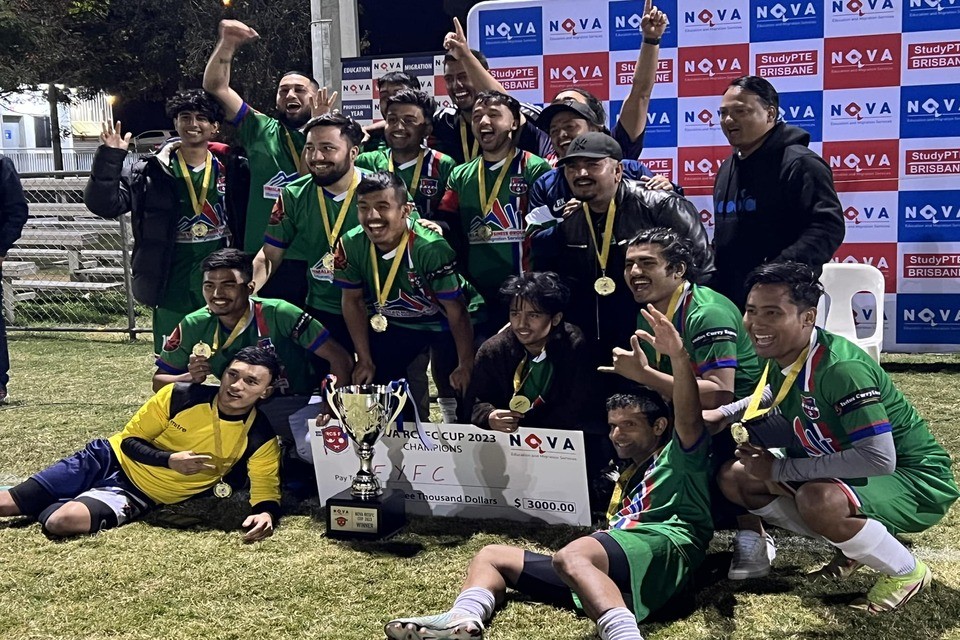 Forever young FC, Brisbane has recently lifted the title of NOVA RCS cup football tournament in Australia.
Some former Nepal internationals were involved in the event.
Gautam Shrestha, Ritik Khadka helped Forever young FC to lift the title as they beat Simrik FC 6-1 in the final match.
Rohit Karki became the best goalkeeper while Ritik Khadka & Roshan Neupane became the joint goal scorers.
Former Nepal right back, Shrestha was adjudged the MVP of the event.
AFC U23 Qualifiers: Nepal U23 Vs Iran U23 - Match Highlights