Gorkhalis Abroad
Shangrila Crowned NAC Tournament Champs In Baltimore, USA
Shangrila Crowned NAC Tournament Champs In Baltimore, USA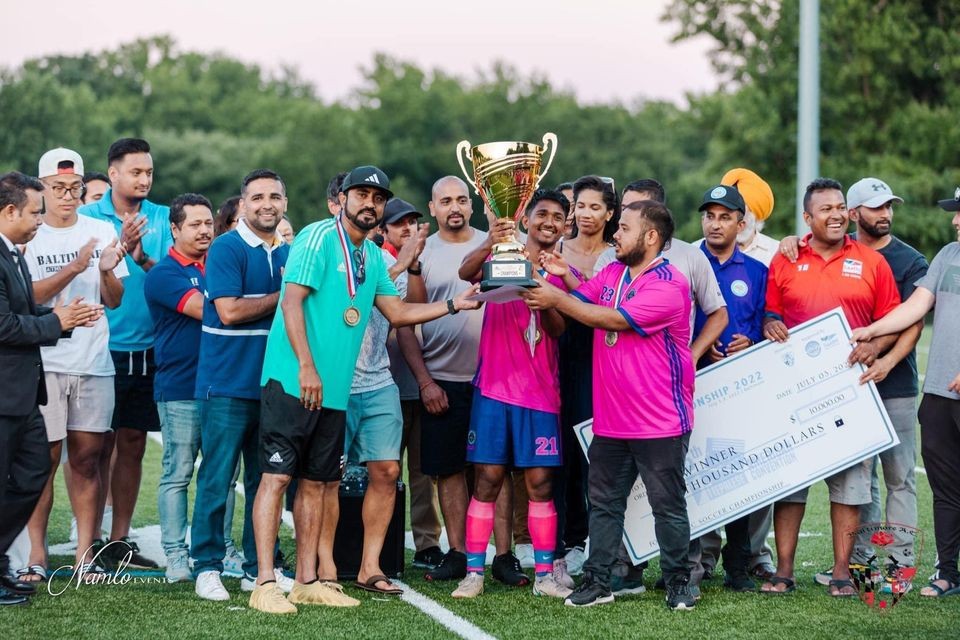 Shangrila Youth have won the title of the NAC football tournament held in Baltimore, USA. Shangrila beat United Nepalese 4-1 in the final to win the title.
The first-placed team received 10,000 dollars in cash, including a shield and a certificate. The first prize was co-sponsored by the NRNA Maryland Chapter and Sathi Baltimore, while the second prize was sponsored by Onest Real Estate and ISTACK.
Every individual award was dominated by Shangrila. Bhakta Magar was named the best goalkeeper while Nirajan Chaudhary became the best defender. Prabin Basnet finished as the top scorer of the tournament. Similarly, Saugat Rai became the best player. Kiran Thapa became the best coach and Moni Bhattarai became the best manager.
Sixteen Nepali football teams operating in the United States participated in the competition held in Baltimore, Maryland, USA. Five teams were from Maryland while the rest came from New York, Virginia, Pennsylvania, California and Texas.
Sahara Club President Suraj Gurung Talking About 20th Aaha! RARA Gold Cup