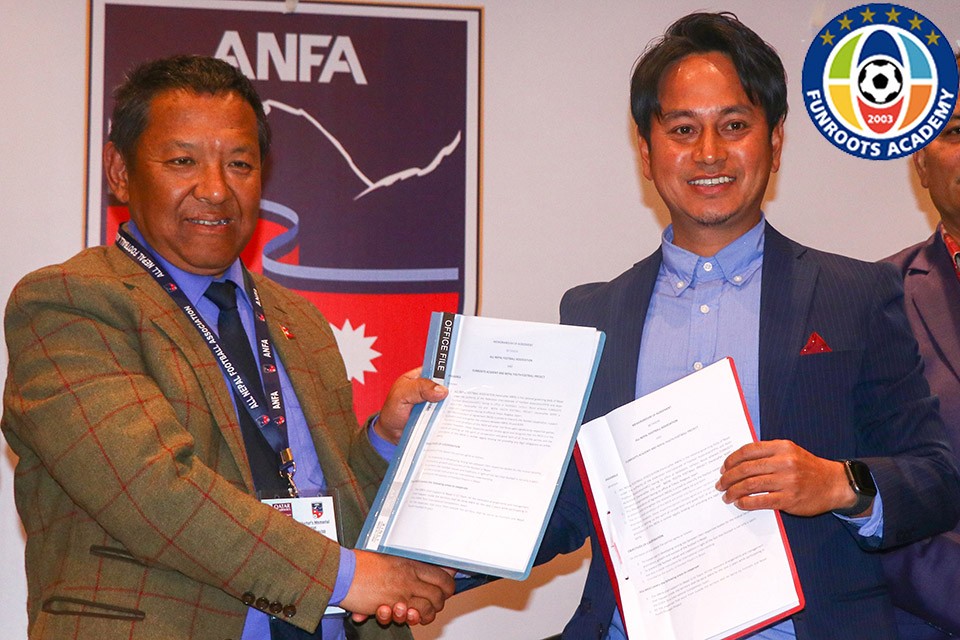 All Nepal Football Association (ANFA) has partnered with NPO Nepal youth soccer project to send Nepal U12 team to Japan.

The team will go to Gotenba, Japan to compete in Copa Puma Toreros Cup. This championship is one of the largest youth football tournaments in Japan.

Former Nepal international and coach Basanta Gauchan is leading the project. He is supported by Prakash Tulachan and other members. Fun Roots academy is the main supporter of the event. The owner of the academy, Jun Hirano San is very close to Nepal and he is supporting the project since its inception.

On Saturday, ANFA and Gauchan signed in an MoU at ANFA complex.

According to the deal, ANFA will select the best-of-the-best U12 players from all ANFA affiliated districts.

Team will go to Japan in the second week of March.

"On behalf of NPO youth soccer project, I would like to thank ANFA for beliving in our project. We want many U12 players to be involved in this project. We want to take the best Nepal U12 team to Japan", said former Nepal international Basanta Gauchan.

ANFA president Karma Tsering Sherpa said the association was happy to join hands with youth soccer project.
Regular Maintainance At Dasharath Stadium