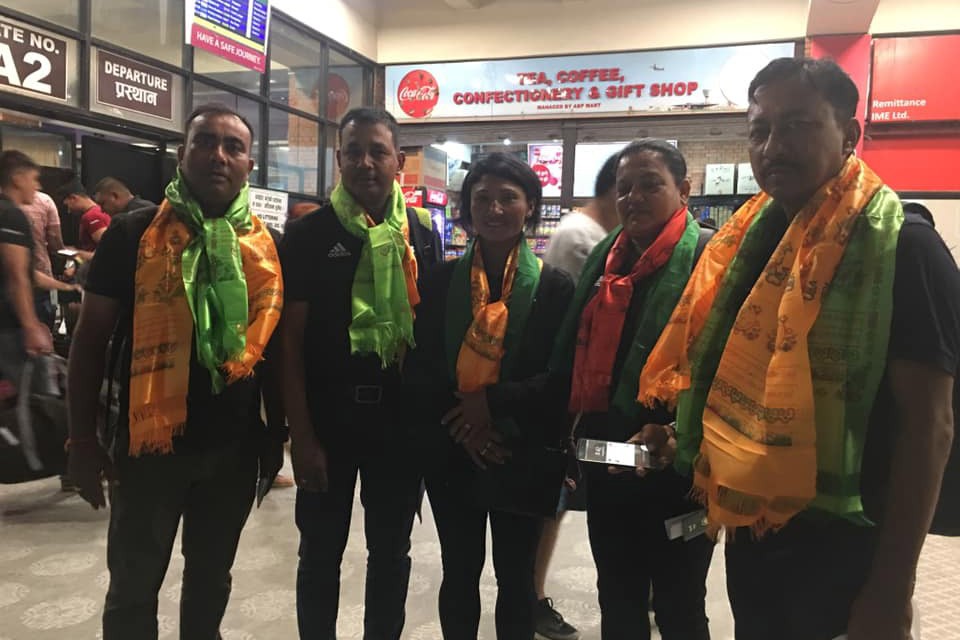 Four referee instructors and a FIFA assistant referee have left country for South Korea to take part in FIFA Futuro III course in South Korea.

Those taking part in the course are Kiran Giri, Surendra Sikhrakar, Gajendra Man Singh, Kalpana Sharma and Bina Shtrestha.
Referees bade the team farewell at Tribhuwan international airport on Saturday.

FIFA is hosting the course.