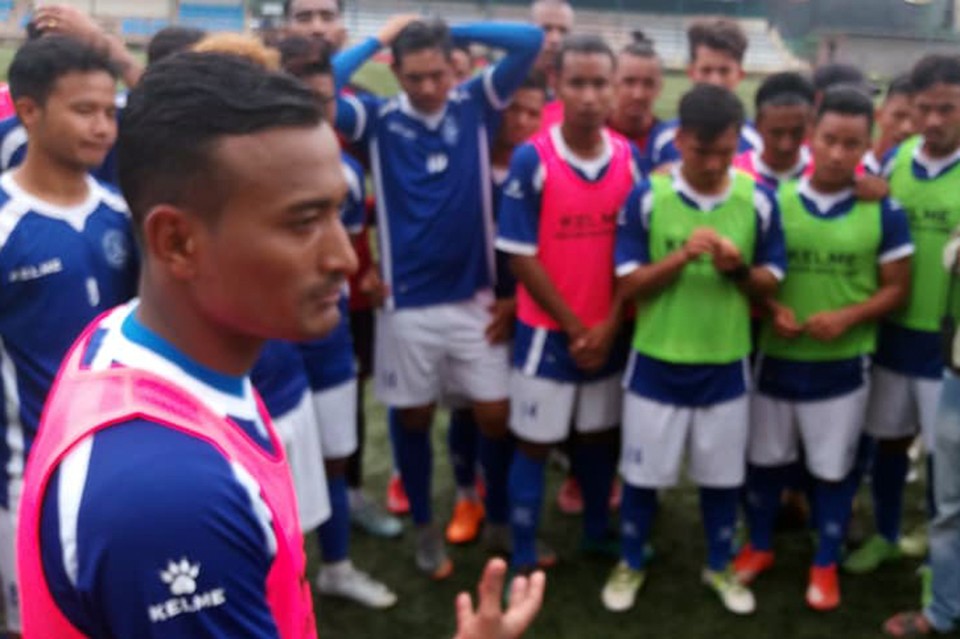 Sports minister Jagat Bishwokarma has met Nepal national team players at ANFA complex. 



Minister met the players when he was invited by ANFA to inaugurate workshop on Monday.



Nepal skipper Biraj Maharjan asked Minister to release their "due" prize money.

They received Rs 2 lakh when Puspa Kamal Dahal was executive head of the country. 

Players haven't received remaining 3 lakh from their reward announced by Nepal government when they had won Bangabandhu gold cup in 2016. 



Minister Bishwokarma said he wasn't aware about this. 



However he said he would look into this matter.

ANFA president Karma Tsering Sherpa and other ANFA officials were present when Minister met the players.