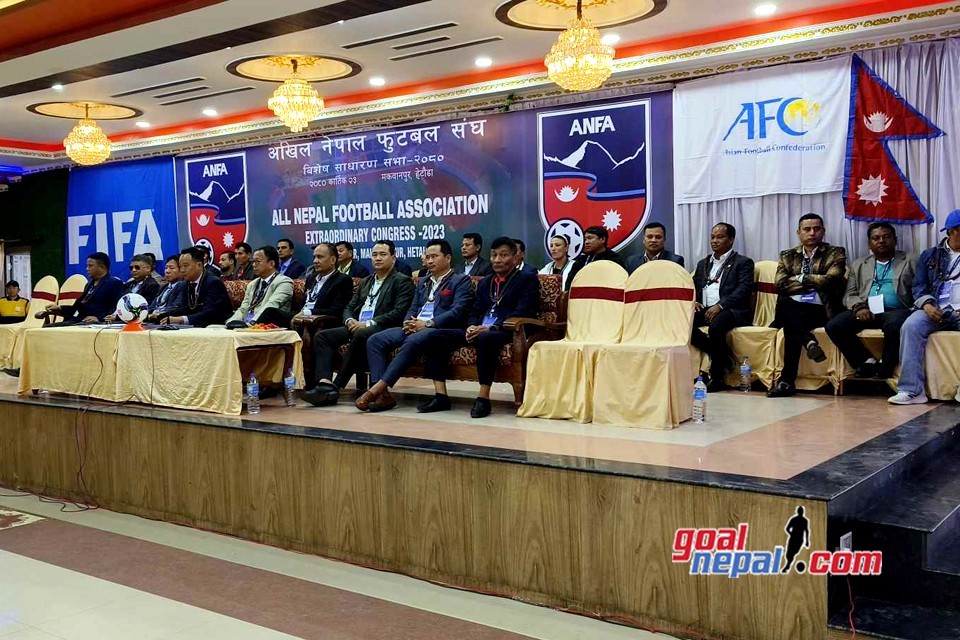 Pankaj Bikram Nembang will remain as the president of All Nepal Football Association (ANFA).

After the motion of no confidence against Nemwang was rejected in the special general meeting of ANFA held in Hetauda on Thursday, it was decided that Nembang will remain the ANFA president.
The election was held amid controversy on Thursday regarding the dismissal of Chairman Nemwang. Out of the total 53 votes cast in the voting, 52 votes were against the motion of no confidence and one vote was invalid. 34 people did not participate in the voting program.
With this decision, ANFA President Nemwang expressed his belief that the dispute of ANFA will be resolved along with the accusations and confusion. He also said that in the coming days, he will work seriously on the development of football together with everyone.
5th Jhapa Gold Cup: Tribhuwan Army FC Vs MFC Darjeeling - MATCH HIGHLIGHTS