Province 7
Lumbini Win Sudurpaschim Rajdhani Cup Title
Lumbini Win Sudurpaschim Rajdhani Cup Title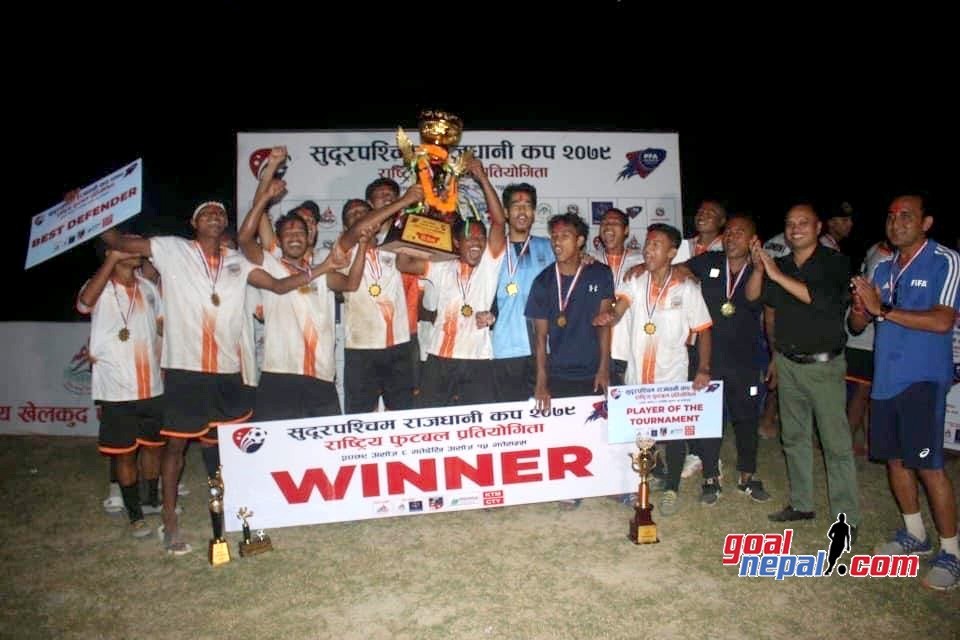 Dhangadhi - Lumbini Province have won the title of the fourth Sudurpaschim Rajdhani Cup national football tournament. Lumbini defeated Karnali Province 9-8 in the penalty shootout and became the champions at Dhangadhi Stadium on Saturday. Before that, both the teams played a competitive match with a 1-1 draw.
Lumbini Province received five lakh rupees in cash along with the title, while the runners-up Karnali Province were forced to settle for three lakhs.
Organized by PFA Sports Club, Godavari-2, Attaria, Kailali, a total of eight teams including teams from all seven provinces participated in the competition which started on Ashoj 8.