Province 5
Palpa: Old Boys Bijaipur Veterans Win The Title
Palpa: Old Boys Bijaipur Veterans Win The Title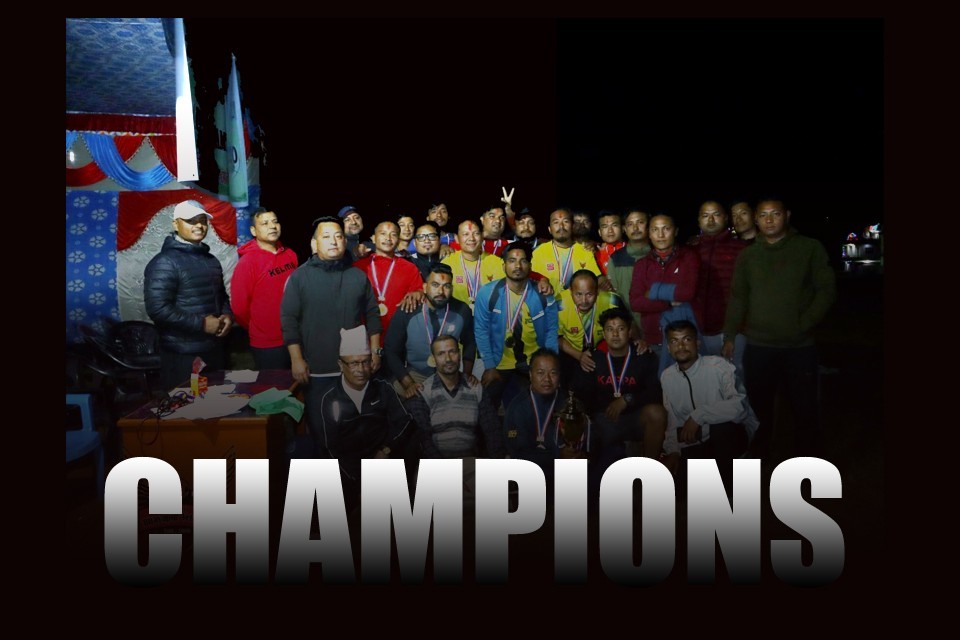 Old Boys Bijaipur Veterans, the organizer of the 1st Old Boys Bijaipur Veterans Cup Knockout Football Tournament held in the tourist town of Rampur, Palpa, has succeeded in winning.
In the final match at the local playground in Rampur-6, Palpa, Old Boys started victoriously by defeating Rampur Youth Club Veterans by 2 goals against zero. Badri Pangeni and Rajiv Adhikari scored for Old Boys.
Old Boys, who became the winners, received 20,000 in cash along with the title, while the runners-up, Rampur Yath, were forced to settle for trophies, medals and certificates with 10,000.
Badri Pangeni was declared the best player of the tournament in the individual category. Cham Bahadur Darai was chosen as the best goalkeeper and Anil Shahi Thakuri as the best defender. Rajiv Adhikari won the highest goal scorer award. All the best in the individual category received cash 1500 and a trophy.
A total of 11 teams from Rampur Municipality participated in the competition organized by Old Boys Bijaipur Veterans, Rampur-6, Palpa.