Province 5
Palpa: Damakada Win Valley Cup Title
Palpa: Damakada Win Valley Cup Title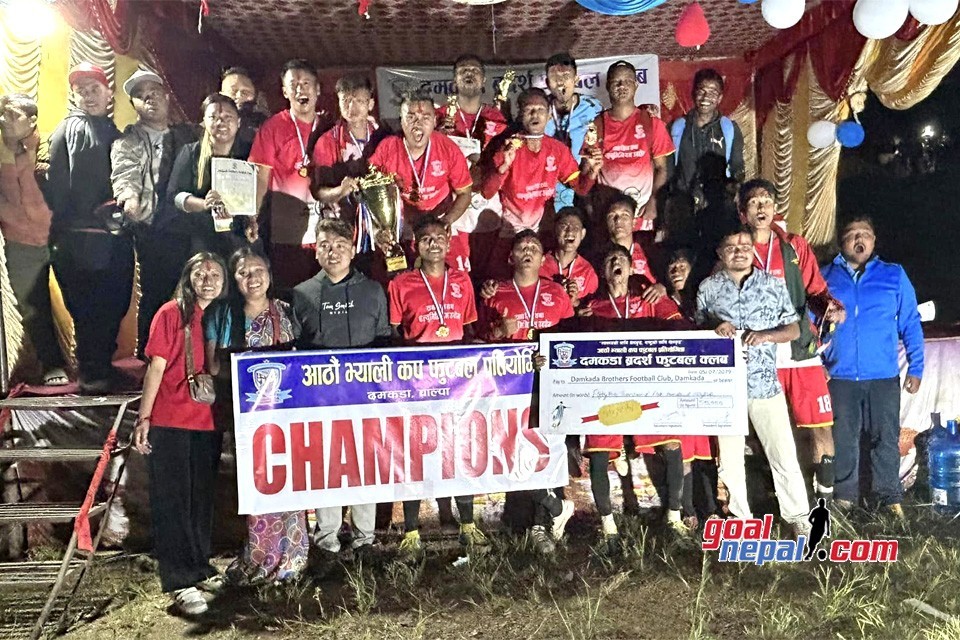 Palpa - Damakada Brothers Football Club have won the title of the eighth Valley Cup Open Knockout Football Tournament. In the final, the hosts defeated New Youth Union Club 4-3 on penalties and became the champions.
Before that, both the teams played a goalless draw in the scheduled time.
The tournament coordinator Ankit Banjade informed that the winners, Damkada, received a cash prize of Rs 55,555 along with the title, while the runnesr-up, New Youth Union, received a trophy along with Rs 22,222.
In the individual category, Sushil Boudel of Damkada was chosen as the best goalkeeper, while Anish Pandey of Damkada was declared the best defender. Ashish Rana of Damkada was declared the best midfielder. New Youth Union captain Sushmit KC won the award for the highest goal scorer.
Amrit Rana, president of the organizing club, informed that a total of 14 teams participated in the tournament organized by Damakada Brothers FC, Tansen-9, Palpa, which started on Ashoj 28th. He expressed his thanks and gratitude to all those who helped to complete the competition with grandeur. He also said that there is a plan to complete the competition with more grandeur in the coming years.