Province 5
Kapilvastu: Kobra Guys Enters QFs Of 1st Suryodaya Cup
Kapilvastu: Kobra Guys Enters QFs Of 1st Suryodaya Cup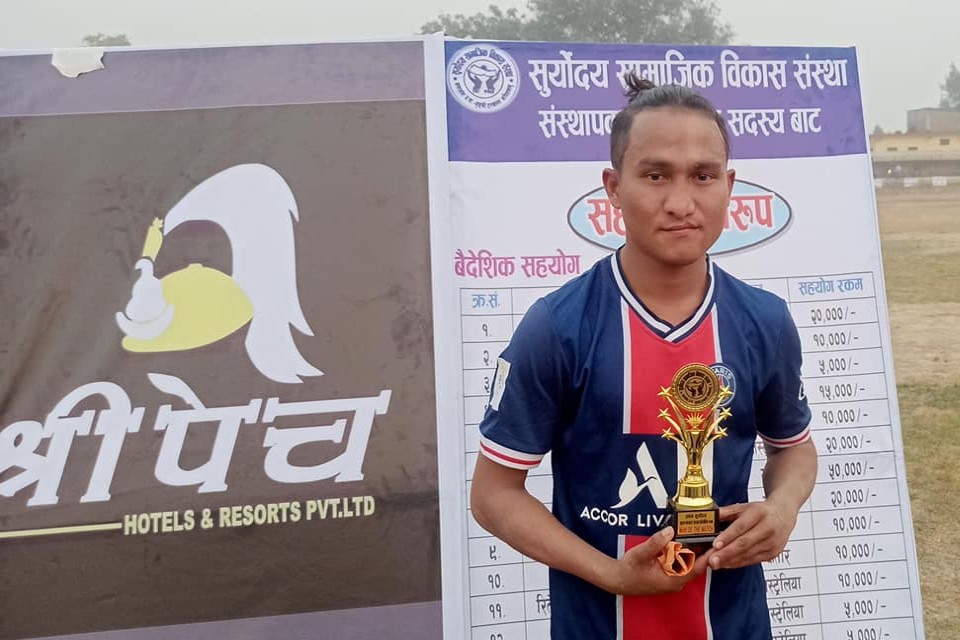 Kobra Guys have entered quarterfinals of 1st Suryodaya cup football tournament at Bungchi, Kapilvastu.

Kobra Guys defeated Pharsatikar youth academy 2-0 in pre-quarterfinal match played on Monday.

Ratan Shahi became the player of the match. Kobra Guys will play against New youth Union club, Palpa in quarterfinal match on Falgun 14.



Rising Star will play against Murgiya FC on Tuesday.

Suryodaya Samudayik Bikas Sanstha is organizing the championship.